With so much information out there regarding providers and treatment options for obsessive compulsive disorder, it can be hard to know exactly where to start—especially when you have to consider everything from the type of provider to the different treatment methods, as well as how you'll fit it into your busy schedule.
If you're feeling overwhelmed and anxious, and you want to avoid spending hours searching through the internet, we put together this guide to finding the right therapist to treat your OCD, specifically one that works with exposure and response prevention (ERP) therapy. 
What are the most effective treatment types for OCD?
Exposure and Response Prevention (ERP) therapy is the treatment of choice for OCD. It's a common form of psychological treatment that's been proven to effectively treat a number of conditions including depression, anxiety and eating disorders.
ERP is a highly effective form of treatment that comes from the Cognitive Behavioral Therapy family. While CBT can treat a variety of disorders, ERP remains the gold standard for treating OCD.
ERP is one of the most effective behavioral therapy treatments for OCD. It works by exposing people to various situations that may provoke their obsessions while giving them the opportunity to work on the prevention of compulsive responses in a controlled environment. The ultimate goal of ERP isn't to get rid of unwanted thoughts or feelings, but rather to teach people with OCD how to handle them in a healthier way.
Along with ERP, selective serotonin reuptake inhibitors (SSRIs) are another highly effective treatment option for OCD — especially for people who don't have access to therapy or who experience more severe symptoms. While medication isn't always necessary in order to treat OCD, and many SRIs can produce unwanted side effects, people who use medication typically see a 40%-60% reduction in symptoms. It's also important to point out that while SRIs can be a helpful part of managing OCD systems, it's not a substitute for ERP itself. The exposure and responsive prevention is a necessary part of treating OCD, regardless of whether or not a patient might benefit from medication as well. For many people, the most effective treatment approach involves both ERP therapy and any number of prescription medications.
What questions should you ask a potential OCD therapist? 
Before you begin working with a potential therapist, there are a few questions you can ask them to make sure they're the right match for you.
Have you treated people with OCD before?
You want the answer to be a resounding yes! Feel free to ask if they have worked with folks with your particular OCD subtype, if you know it.
What techniques do you use for OCD treatment?
If your therapist doesn't mention ERP, there may be cause for concern. If they mention CBT, ask specifically about ERP. Keep in mind: other modalities of therapy, such as acceptance and commitment therapy (ACT), can also be effective for OCD treatment when they're used in conjunction with ERP.
Do you use exposure and response prevention (ERP)?
If they don't, you might want to consider continuing your search elsewhere. ERP is the most effective treatment for OCD, which means if a therapist doesn't use it, they might not be the best therapist for you.
What are the different types of providers who can help with OCD? 
There are several types of mental health professionals that treat OCD, including:
Psychiatrists are mental health professionals with a medical degree (M.D. or D.O.) who specialize in the diagnosis and treatment of various mental health issues. As medical doctors, psychiatrists can offer diagnosis as well as different forms of treatment options including talk therapy, prescription medication, and other forms of treatment.
Psychologists are highly trained mental health professionals with doctoral degrees (Ph.D., Psy.D., or Ed.D.) who focus primarily on providing different types of therapy treatments to people experiencing mental health issues. Unlike psychiatrists, psychologists typically cannot prescribe medication.
Licensed clinical social workers (LCSWs) are trained social workers with graduate degrees who focus primarily on providing talk therapy. Like psychologists, LCSWs cannot prescribe medication to patients.
Licensed marriage and family therapist (LMFTs) these highly skilled professionals work with a variety of issues and disorders. What separates them from others in their field is that they focus, by the nature of their work, on these issues within the setting of marriage and family relationships—which can be especially relevant for people struggling with Relationship OCD (ROCD). Keep in mind, however, that LCSWs are similarly qualified to work with people in other areas of life, as long as they have specialized training.
Licensed Professional Counselor (LPCs): Most often an LPC has a masters in counseling and work with a variety of different people who suffer from disorders and mental health issues.
While all of these types of mental health professionals have different backgrounds and education levels, it's important to remember that none are necessarily better or worse to help treat your condition. A specific degree matters far less than your therapist's overall experience level and specific background in relation to OCD, and the ultimate goal is to find the right person with the right experience who can help you receive the quality treatment you deserve. 
Can you receive virtual treatment for OCD? 
Yes, you can absolutely receive virtual treatment for OCD! A new peer-reviewed study validated by the Journal of Medical Internet Research (JMIR) examining the effectiveness of virtual ERP therapy found that treatment was equally effective and faster-acting than traditional in-person ERP for many patients.
Other than an internet or cell phone connection, the only things you need to begin treating OCD online are a therapist trained in treating OCD and a willingness to make changes in your life.
Virtual treatment has some great benefits. Virtual appointments for OCD allow you to perform therapist-assisted ERP at home, meaning—with your therapist's support—you can face your fears in real time as they arise, making it more convenient and more applicable to your daily struggles and challenges. 
Plus, for some people, in-person treatment isn't always an option due to the severity of compulsions or a lack of available resources in their area. Virtual treatment eliminates that barrier, and it allows more people to receive quality care in their homes when they need it. 
There are some patients who do best with in-person treatment, however, so it's important to consider your own preferences and experiences. Some patients may need to do exposures in social or public settings—which may be more easily treated with in-person sessions—and virtual treatment isn't appropriate for anyone at  imminent risk of harming themselves or others.
Are there any red flags you should keep an eye out for? 
No matter what kind of therapy you're looking for, there are always red flags to consider when you're looking for a therapist. Things like inappropriate behavior, poor boundaries, appearing bored or distracted during sessions or being judgmental are all red flags for any therapist. 
For OCD specifically, an obvious red flag is a therapist who doesn't use ERP. Beyond that, you should look for a therapist who encourages you to sit with anxiety and discomfort instead of trying to "bail you out." OCD therapists are trained to be comfortable with patients' discomfort, and your therapist isn't there to rescue you from your feelings. 
We believe that you can safely do hard things and feel uncomfortable feelings, and — in order to conquer OCD — you're going to have to do exactly that. Anyone who isn't encouraging you to face those feelings and work through them probably isn't the best person to help you with OCD. 
How can you tell if your therapist is the right fit for you? How long should you "try" a therapist to see if it's a good fit? 
Research suggests that one of the biggest predictors of treatment success is having a good relationship with your therapist. You should be able to tell fairly quickly if you feel accepted, understood by and comfortable with your therapist.
If there aren't any major red flags, it usually takes three to four sessions to tell if a therapist is the right fit for you. If you don't "click" with your therapist right away, that's okay! It doesn't always happen immediately. The important thing is to trust your gut, and if your instincts are telling you to move on after one session, do it. 
One thing to keep in mind, however, is that some people can fall into a pattern of trying — and leaving — different therapists. Therapy can be hard and uncomfortable, so make sure you aren't confusing your discomfort with a specific treatment itself as discomfort with a particular therapist. How do I get started seeking care? If you're interested in exploring treatment for OCD, you're definitely not alone. OCD can impact anyone, and 1 in 40 people have OCD. Just by learning more about your options, you've already taken the first step, which means you're well on your way to finding help. 
While finding a therapist for OCD might seem overwhelming, we'd like to help make it easier. NOCD is available to people in all 50 states and can provide one of the most cost-effective options available.
If you or someone you know is struggling with OCD, I strongly recommend learning more about NOCD's evidence-based, accessible approach to treatment. At NOCD, all therapists specialize in OCD and receive ERP-specific training. ERP is most effective when the therapist conducting the treatment has experience with OCD and training in ERP.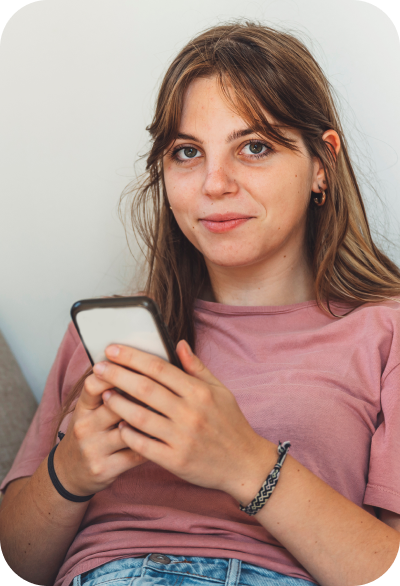 Recover from OCD with NOCD Therapy
World-class OCD treatment covered by insurance
Learn more