As the CEO of NOCD and an OCD patient advocate, I regularly witness the tragic and unnecessary suffering that thousands of people with OCD and their families endure from working with licensed therapists who falsely claim expertise in treating OCD. Instead of effective OCD treatment, many will provide talk therapy. Talk therapy is not just ineffective for OCD, it's actually harmful — it encourages people to actively suppress their intrusive thoughts by "seeking reassurance" instead of accepting uncertainty, which is the evidence-based way to respond to OCD fears.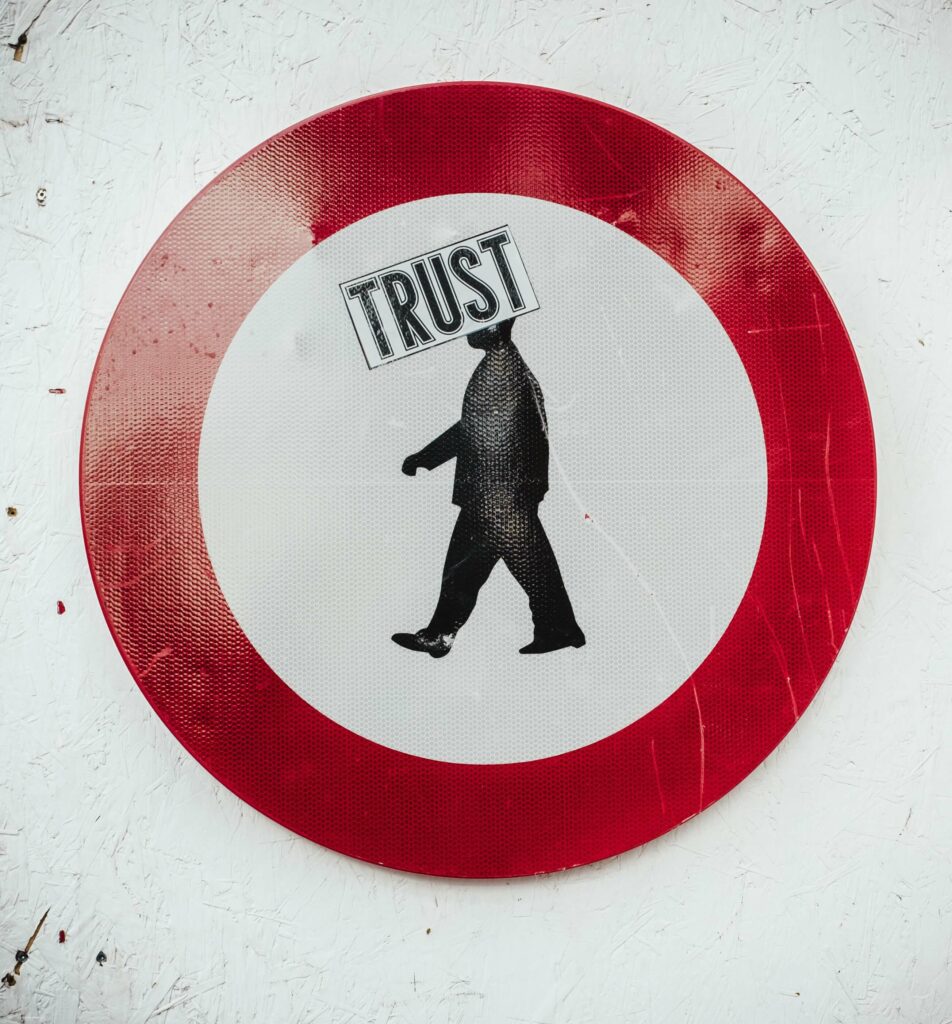 Actions purposefully done to suppress OCD fears are called compulsions, and they're proven to make OCD symptoms worse over time. When people with OCD get worse, they often reach a point where they become completely disabled, feel suicidal, and develop severe medical conditions. Therefore, encouraging a person with OCD to do compulsions is kind of like encouraging a person who's addicted to alcohol to drink more. It's misguided and particularly troubling advice, especially when it comes from licensed mental health professionals.
I feel the need to speak out because I've personally experienced this problem. The second therapist that I saw after my severe OCD onset was an in-network licensed therapist who claimed false expertise in treating OCD. She did standard Cognitive Behavioral Therapy (CBT), which revolved around challenging my thoughts, but not accepting the uncertainty behind them. During my OCD episodes, she would encourage me to say to myself, "You're a good person Stephen; you'll never do that. In fact, every time you have a specific thought about yourself or your girlfriend, I want you to tell yourself that you're a good person." 
I followed her advice closely and spent every waking second reassuring myself. About six months later, my OCD theme morphed, which caused me to leave college and become housebound, suicidal, and completely disabled. Below are two pictures that depict what I looked like before my OCD onset, and then after receiving talk therapy from that therapist. The crippling distress had a physical toll on me, making it difficult for me to even see straight.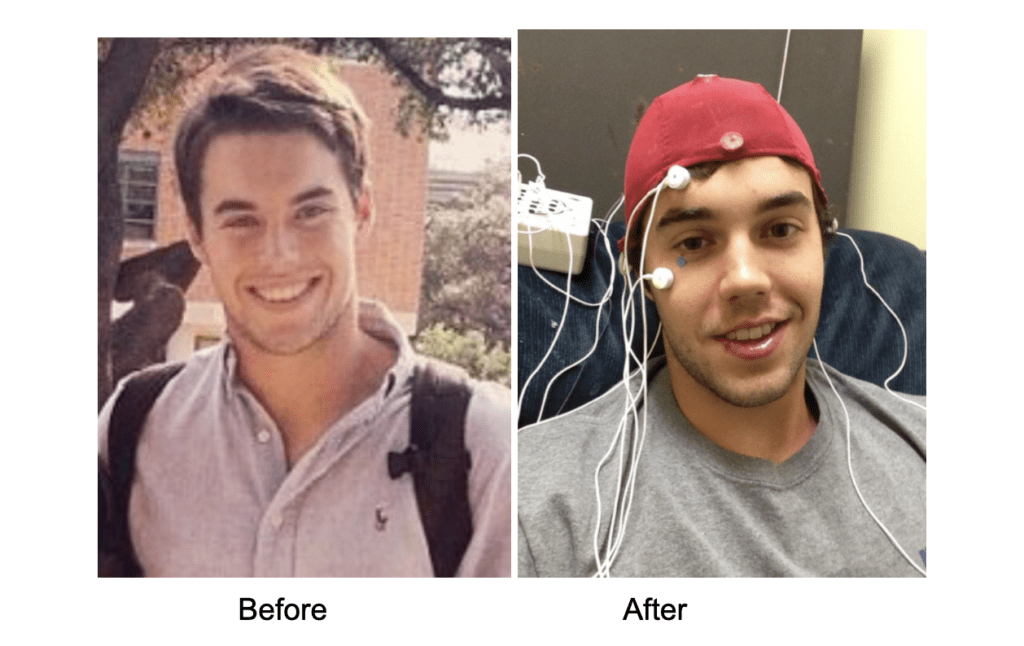 Left – prior to the onset of OCD. Right – after going from therapist to therapist who falsely claimed to treat OCD but didn't actually know how to, I became disabled and received random tests without any solutions. 
With the rise of virtual behavioral healthcare and emergence of many "one-size-fits-all" therapy solutions, this problem is getting worse. The mental health treatment industry is becoming increasingly more competitive each day, causing many mental health providers and digital behavioral health companies to market general therapy services to people suffering with OCD, despite the fact that people with OCD are 10x more likely to die by suicide without evidence-based care. 
It would be unethical (and illegal) if a primary care physician decided to offer spine surgery, simply because there were a lot of patients suffering from back pain. People would be skeptical and confused, and any botched surgery would be disastrous for the patient. Yet, that's what I see happening now to many people with OCD. Therapists are claiming to treat OCD without having specialized training in Exposure and Response Prevention (ERP) therapy, and then, the people with OCD whom they treat become completely unable to function. These patients can end up imprisoned in their own minds. 
What to look out for
As we push for the mental healthcare system to change, it's up to us — as  leaders in the OCD community — to teach others how to identify and avoid the wrong kind of therapist for OCD, meaning the type of provider who claims false expertise in treating the condition. Beware of the following types of therapists:
1. The therapist who can't give you a solid explanation or examples of how ERP therapy works, despite claiming to specialize in OCD. 
Treatment for OCD involves ERP therapy and/or SSRI medication. According to Dr. Patrick McGrath, NOCD's Chief Clinical Officer and a Scientific Advisor of the International OCD Foundation, "Exposure and Response Prevention therapy is the gold standard of care for OCD. ERP therapy is what helps people with OCD see significant reductions in OCD severity and then stay better long-term. ERP can be done alone or in conjunction with medication."
Licensed therapists who truly specialize in OCD are ERP therapy experts. Therefore, if you ask a therapist about ERP and receive any hesitation, avoid that provider – no matter how friendly he or she may seem! 
2. The therapist that says they do ERP therapy, but never creates a personalized ERP treatment plan or actively does ERP exercises with you. 
One of the first things a true ERP therapist will do with you is create a "fear ladder," otherwise known as a hierarchy, to understand the types of exposure exercises you should work on together. After building a hierarchy with you, your therapist should then actively set up exposure exercises, similar to the way a personal trainer would set up different exercises for you to do. Your therapist should be creative in helping you purposefully trigger your OCD fears and should actively teach you how to respond to each fear without doing compulsive behaviors. Then, once it's time to do the exercise, your therapist should actively be involved. 
Beware of the therapist who doesn't formally do either of these things. If you have a sneaking suspicion that your therapist doesn't know what he or she is doing, don't be afraid to ask for details on how he or she was trained to treat OCD with ERP. 
3. The therapist that primarily spends time giving you or your loved ones reassurance, or tries to teach you to challenge the validity of the fear rather than accepting the uncertainty behind it. 
Therapists that really specialize in OCD and ERP are typically empathetic, but they also have mastered the ability to offer "tough love." My personal OCD specialized therapist, Kelly Sansone, exemplified this perfectly while I was in treatment. When I sought reassurance in between sessions, she would directly tell me, "Maybe that could be true, Stephen; I guess you'll find out one day." Offering tough love is a necessary evil to teach people with OCD how to stop doing compulsions. Due to her expertise in treating OCD, Kelly without a doubt helped me avoid a severe OCD relapse.
On the other hand, therapists falsely claiming expertise in OCD will give in to the requests of their patients and consistently offer reassurance, because they don't know any better. It is typically not meant to be malicious, but as mental health professionals, it's still unacceptable. The stakes are too high. To identify if your therapist is a "reassurance-giver," I'd encourage you to observe the amount of time the therapist spends talking with you about your OCD fears vs. actually doing exercises to try and teach you how to respond to them effectively. 
4. The therapist that can't identify some of the most common but misunderstood subtypes of OCD – especially religious, sexual, violent, existential, relationship, and magical thinking-related themes.
Well-trained OCD specialists won't be phased by the disturbing fears that you're experiencing. They know that OCD manifests in really taboo and bizarre formats, and that's partially why they sign up to become specialists in treating the condition. For instance, Dr. McGrath carries a piece of paper in his wallet that says "666 – I hope my parents die tonight" just to portray his willingness to hear thoughts that are considered taboo from his members, and to actively participate in treatment with them. (He actually likes his parents, but did this with a patient who had a fear of this statement. Now, he uses it with many of his patients during treatment.)
Conversely, many therapists who claim false expertise in OCD might get noticeably uncomfortable when you communicate your OCD fears, or they might offer the wrong advice. One therapist that I saw told me that he never worked with anyone who had the same "problem" as me. He then deemed my family as the root of all my issues and advised me to get away from them. As a result, I packed my bags and moved thousands of miles away, just to see if that would make a difference. It didn't, unsurprisingly. 
Getting the right care
I am sharing this because I want everyone out there struggling with OCD to find a faster route than I did to effective, accessible treatment. You or a loved one may be wondering if there's a way to more easily find licensed therapists that actually specialize in OCD in your state or through your insurance plan. The good news is there are two well-known online ERP therapist directories, and one was built by our team at NOCD specifically because many of us needed it, and it didn't exist when we sought treatment. 
Each provider in the NOCD Therapist Directory is a licensed masters or doctorate-level therapist. They've also been trained by our clinical leadership team to treat OCD using ERP, and they are actively supervised by our clinical leadership team each day to maintain consistent clinical quality. Many of our therapists at NOCD also accept insurance. I may be biased in sharing our directory, but I also know the extensive level of training and supervision each of our therapists receive, which is why I recommend it.  
There's also the International OCD Foundation Therapist Directory. The IOCDF is a nonprofit organization that is dedicated to helping people with OCD get treatment and live healthy. They do great work and also run  training for OCD treatment at their Behavior Therapy Training Institute, or BTTI, for licensed therapists looking to treat OCD with ERP. 
These are two sources you can trust if you're looking for a qualified clinician specialized in OCD and trained in ERP. However, if you'd prefer to go a different direction, be sure to ask your therapist questions about their past experiences treating OCD with ERP, and be on the lookout for imposter OCD specialists: the type of clinician who attempts to treat OCD using talk therapy. 
In any case, I believe that you, your loved ones, and the experiences of our shared OCD community are the best resources we can use to support one another and find the care we need to get better and stay better. 
Thanks for reading, and for being part of this community.