Whether you've just started to look into OCD treatment or have been considering it for a long time, it's likely you've come across some myths and misconceptions about specialized therapy for OCD and how it works (or even if it works). Misconceptions about OCD treatment keep countless people from finding the help they desperately need and prevent them from getting potentially life-changing support.
Our team at NOCD specializes in providing evidence-based treatment for people living with OCD and related conditions, and we wanted to clear up what the therapy process actually looks like here at NOCD Therapy.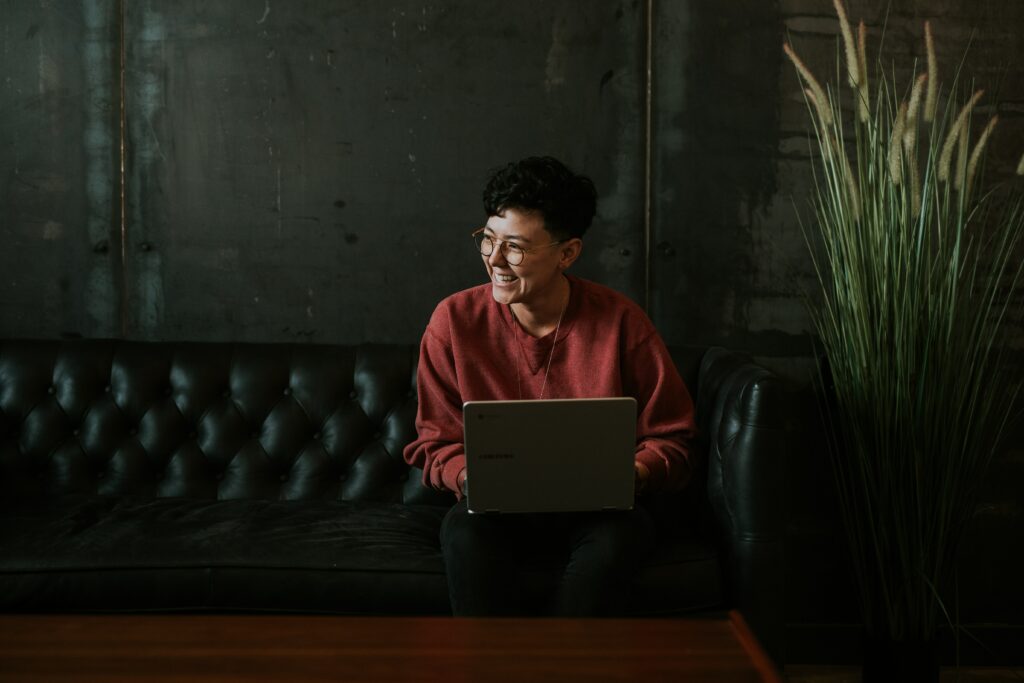 Here are 6 things OCD treatment at NOCD Therapy is not (and what it actually is):
1. NOCD Therapy isn't a standard online therapy service.

NOCD Therapy is an online therapy service that specifically treats people with OCD by providing exposure and response prevention (ERP) therapy, the gold standard treatment for OCD. Most other online services provide general talk therapy or other forms of treatment. While these therapies can be helpful for many different problems, they are not effective—and can even be harmful—for OCD, where specialized care is needed.
2. NOCD Therapy isn't an in-person ERP therapy service. 
NOCD Therapy is a 100% virtual ERP therapy service. While in-person ERP can be helpful, it can also often be time-consuming and more expensive. With virtual ERP therapy, therapists can do exposure exercises with people in the places that trigger their symptoms, so they can confront their fears in the appropriate environment and begin to overcome them. That's why for most people, virtual ERP is not only just as effective as in-person therapy, but it is sometimes even more effective and affordable. 
3. NOCD Therapy isn't limited because of where people live, as has historically been the case with in-person ERP. 
NOCD Therapy is 100% virtual and available to people in all 50 states in the U.S. and even outside of the U.S. In the past, finding a therapist specialized in OCD and ERP had been notoriously difficult—if not almost impossible in some regions, especially in rural areas—given the regional mental health licensing laws and scarcity of ERP-trained providers. Online therapy bridges the access gap to ERP treatment by removing the location barrier. And since face-to-face ERP has been proven to be just as effective virtually as in-person, people with OCD are able to access specialized OCD treatment no matter where they live.
4. NOCD Therapy isn't as much as the average cost for most ERP therapy services (which can go as high as $500 per session in some areas). 
NOCD Therapy is covered by insurance for over 1 in 3 Americans and is significantly more affordable than what the majority of people pay for in-person ERP, with payment plan flexibility. The reason is that we know that ERP historically has been difficult to access for many people not only due to limited availability, but also high costs. We built NOCD to make OCD treatment accessible to everyone who needs it. Currently, we accept major insurance plans including UnitedHealthcare, Cigna, Blue Cross Blue Shield plans, and many others—but our goal is to eventually have every insurer globally cover NOCD Therapy. Until then, we plan to offer our therapy session price at a lower cost than most standard, in-person ERP therapy sessions for our members who don't have insurance. It's because we're committed to our mission. 
5. NOCD Therapy isn't only a treatment service for "prototypical" OCD themes. 
NOCD Therapy is a service for all OCD themes. That's because OCD is our specialty. There isn't a subtype that we haven't treated before: from sexual intrusive thoughts or relationship OCD, to fears that are violent, religious, blasphemous, or existential in nature, we've truly heard it all. In fact, many people within the NOCD team have OCD or a related condition themselves, so we deeply understand what living with OCD is like. Additionally, our licensed therapists deeply understand OCD and are specialty-trained in treating OCD with ERP therapy. They work side-by-side with the OCD experts and researchers who designed some of the world's top OCD treatment programs, and that means the best care for our members. 
6. NOCD Therapy isn't just a weekly one-hour therapy session that leaves people in treatment on their own the rest of the time.
NOCD Therapy is a service that provides 24/7 support, even when members are not in a session with their therapist. At NOCD, we know that the hardest part of anyone's treatment journey is the 99% of the week when they are on their own. Outside of therapy is when people often need the most support, because OCD episodes can be triggered at any time. That's why our therapists and platform offer extra support to our members between therapy sessions at no extra cost, including therapist messaging functionality, self-help tools, peer communities, support groups, and other services to manage OCD between sessions.
How to get OCD treatment
If you or someone you know is struggling with OCD, NOCD can help. Through NOCD, anyone can access convenient, effective, and affordable treatment for OCD virtually, both inside and outside the U.S. Our therapy is 100% online, and all NOCD therapists are licensed and specialty-trained to treat OCD using ERP therapy through live face-to-face video sessions. We provide affordable treatment and accept many insurance plans to help make treatment even more affordable. To learn more about working with a licensed, specialty-trained NOCD therapist, book a free 15-minute call with our team today. 
Even if a NOCD Therapist isn't for you right now, there are other reputable avenues you can explore. The IOCDF has a directory of OCD therapists, as does Psychology Today.  (Note: Beware of licensed therapists who claim false expertise in OCD. We also recommend that you ask this list of five questions ahead of your first session with any therapist claiming to treat OCD—even those at NOCD). Regardless of which direction you take, we want you to find the service that can provide the proper treatment to help you break free from OCD.