With increased awareness of mental health in the media and in schools, more and more people are accessing mental health care today than ever before. More people are receiving help that was previously unavailable, unknown to them, or that they stayed away from due to stigma and fear. And while OCD remains highly misunderstood by the general population, more and more people are learning that it's a serious condition, rather than a joke or personality quirk.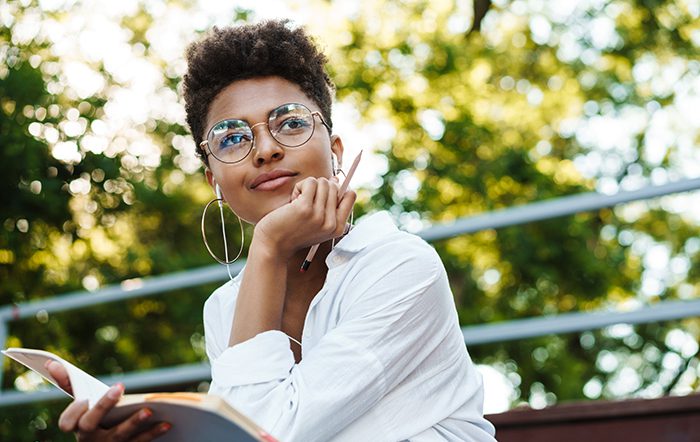 In spite of all of these advances in healthcare and recognizing OCD as the serious, debilitating illness that it can be, many people still are not seeking out the help they need. There are several reasons for this, but please know that you can find relief from OCD, and you can start your recovery journey today. Here's why.
Yes, it is serious enough
One reason that people with OCD delay getting treatment for so long is that they don't feel it is "serious" enough. I cannot tell you how many people I have seen for therapy who questioned for years whether their symptoms warranted treatment or if they were overreacting. They report intense feelings of doubt about whether they are "sick enough" to need therapy. 
I respond by asking them if their symptoms are getting in the way of them living the life that they want to live. If the answer is yes—and it almost always is—then I say that it is serious enough. The goal of treatment is to improve your quality of life and to increase your ability to function the way you want. Your OCD symptoms and severity will vary from time to time. There is no "wrong" time to get treatment if OCD is interfering with the life you want to live.
You can free yourself from stigma
Many people grew up with a strong negative connotation attached to mental illness and mental healthcare as a whole. So many people kept their struggles a secret so that they wouldn't appear weak. The stigma attached to mental illness has diverted so many people away from seeking help over the years—I hear this so often from the people who were lucky enough to eventually seek the help they needed.
For some, therapy was seen as nothing more than activity done by people who were interested in it, and less like healthcare. For others, it was seen as a shameful, taboo topic, or a sign of failure. Fortunately, we're headed in the right direction. Even just a few years ago, telehealth was difficult to access and the options that existed were more heavily stigmatized.
Effective, specialized OCD therapy is here
Learn more
In recent years, the accessibility of effective, specialized care has increased greatly, and advocates' hard work has made significant progress against long-held misunderstandings and stigma about OCD and other mental health conditions. Today, 2 in 3 Americans with commercial insurance can access NOCD Therapy using their health plan benefits, whereas even 5 years ago, health insurers rarely had any OCD specialists in their network. 
You're ready
The truth is that you may never feel ready. That is how OCD works. It runs from discomfort at every turn, and seeking treatment can be uncomfortable. But we do it because it works. We do it because living with OCD is far more uncomfortable and far more distressing than fighting back. 
The longer you postpone treatment, the longer you suffer needlessly, and the longer OCD remains in the driver's seat. You can get effective and life-changing treatment, and you can start your recovery journey today. OCD is very treatable. You can live a very fulfilling life. You just have to take that initial step. It will feel scary, but in time, it will also feel liberating. 
You are not alone—there is a whole community of others who struggle with this condition like you do. You have suffered long enough in silence. Make now the time for a change. 
Now is the time to get treatment
The NOCD community is here to help you. The good news is that today, effective treatment with a therapist who specializes in OCD is more accessible than ever, and overall awareness about OCD is on the rise. If you are struggling with OCD and need to work with a licensed therapist with specialty training, there's no better time than right now.
Exposure and response prevention (ERP) therapy is the gold standard treatment for OCD, and is backed by decades of clinical research proving its effectiveness. ERP treatment teaches you to respond to your thoughts and fears without performing compulsions, building a tolerance for discomfort and uncertainty in all areas of your life.
Effective, specialized OCD therapy is here
Learn more
ERP therapy is an active form of treatment and requires intentional buy-in through participation in exposures, a willingness to feel discomfort in order to achieve recovery, and honesty with your therapist about your obsessions and compulsions (even if you believe they are shameful or taboo). About 80% of people with OCD experience positive results, and the majority of people experience results within 12 to 25 sessions. 
All NOCD Therapists specialize in OCD and receive ERP-specific training from experts who designed some of the world's leading OCD treatment programs. They deeply understand all themes of OCD and how they can switch from time to time. If you have questions or think that you may need ERP therapy for your OCD, you can speak to someone on our Care team today in a free 15-minute call.