Trigger warning: The following article talks about suicide. If you are in crisis or are worried about a loved one who may need crisis support, help is available. Please call or text the 988 Suicide and Crisis Lifeline.
Every 40 seconds, someone in the world tragically dies by suicide. In 2020, 12.2 million Americans thought about suicide, 3.2 million planned a suicide attempt, and 1.2 million attempted suicide, according to the CDC. It's currently the 12th leading cause of death in the U.S.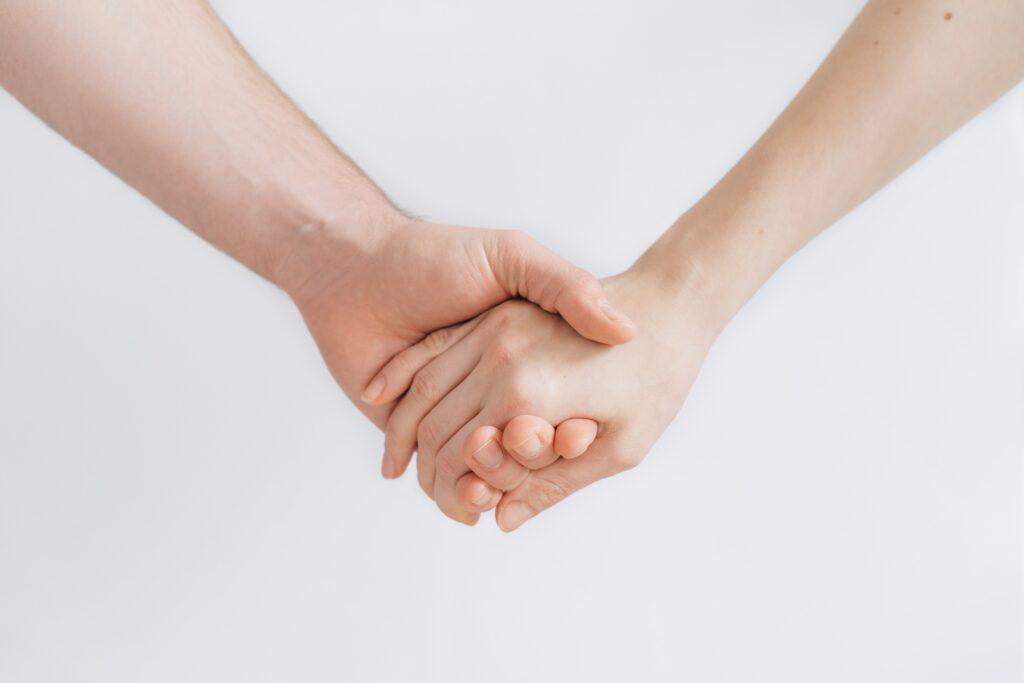 In the OCD community, it's an even more prevalent crisis. Recent research suggests that people with OCD are 10 times more likely to die by suicide, as they suffer severely from the condition, frequently with comorbid depression, and often receive care that's unintentionally harmful. Much can be done to reduce the scale of the problem if people with OCD can receive evidence-based treatment early enough in their care journey; however, most people in the OCD community don't get effective help until decades after their condition onsets. 
My team and I at NOCD have used our personal and professional passion to solve this problem for the OCD community, using a multidisciplinary approach to identify and manage OCD for as many people as possible. 
We reach people with OCD using online content, peer feeds, and provider-focused OCD awareness campaigns. Then, inside the NOCD platform, people with OCD can do virtual therapy sessions with a licensed therapist who specializes in exposure and response prevention (ERP) therapy, the gold-standard treatment for OCD, as well as get support between sessions from their therapist, peer communities, and self-help tools. It's an always-on model that works effectively for a chronic mental illness like OCD. 
When NOCD Therapy members get effective treatment, they usually see not only significant reductions in OCD severity, but also reductions in comorbid depression, anxiety, and stress—conditions that often result from OCD going untreated. People with all OCD subtypes sustain these results long-term: in a peer-reviewed study of over 3500 NOCD Therapy members, people experienced a transformative reduction in OCD, depression, anxiety, and stress severity, while sustaining these outcomes. 
However, as we've grown, my team and I have recognized that a subset of the OCD population has not been able to begin or complete ERP treatment at NOCD Therapy, since severe comorbidities have already taken root, most commonly related to suicidal ideation. These are the people who need an effective mental healthcare system the most, and because of their risk level for self-harm and suicide, they usually require extremely specialized care. 
This Suicide Prevention Month, I'm proud to announce that we've partnered with Vita Health to assist people in our OCD community who are most at risk for self-harm and suicide in accessing effective care. 
Vita Health was founded by world-renowned Yale psychiatrist Dr. Seth Feuerstein, MD, JD, former Chief Medical Officer of Magellan Health, and specializes in helping people with suicidal ideation receive evidence-based care. If a person with OCD presents a risk for suicide, a NOCD Therapist will be able to easily refer them to a Vita Health specialist, allowing the member to rapidly receive potentially life-saving treatment. NOCD Therapists will have the ability to coordinate care alongside a Vita Health provider until the NOCD Therapy Member is at a reduced risk level. 
The partnership gives hope to people with OCD and other serious mental illnesses. As the behavioral health industry has evolved over the past decade, mental health specialists have been given the opportunity to unite together to drive best-in-class clinical outcomes for people with the most severe conditions. We're confident that there's more innovation and partnership to come!
Our ultimate hope is to end the unnecessary suffering of people with OCD. If you are struggling with OCD and are at risk for suicide or self-harm, we are here to support you by helping you find the best care and access life-saving treatment. If you would like to learn more about our partnership with Vita Health, please don't hesitate to email me directly at stephen@nocdhelp.com. Or, if you are seeking evidence-based OCD therapy, schedule a free call with our team at your convenience. 
—-
NOTE: We also know that for many people with OCD, the topics of suicide and self-harm may be triggering. In Suicidal OCD or self-harm themes of OCD, intrusive thoughts about suicide are not the same as true suicidal intent or a desire to self-harm. Learn more here. If you're struggling with these or other themes of OCD, you're not alone, and we can help. Schedule a free call with our team to learn about starting treatment or to get connected to other resources.