At NOCD, we take pride in the clinical experience we offer our members. On average, people with obsessive-compulsive disorder (OCD) who enroll in NOCD Therapy not only experience significant reductions in OCD severity, going from high-risk to a low-risk levels, but they also experience substantial reductions in the severity of comorbidities—conditions that often result from OCD going untreated. These outcomes are proven across all OCD subtypes. Further, our clinical outcomes were recently published in a leading peer-reviewed journal, JMIR, in the largest OCD treatment study ever recorded.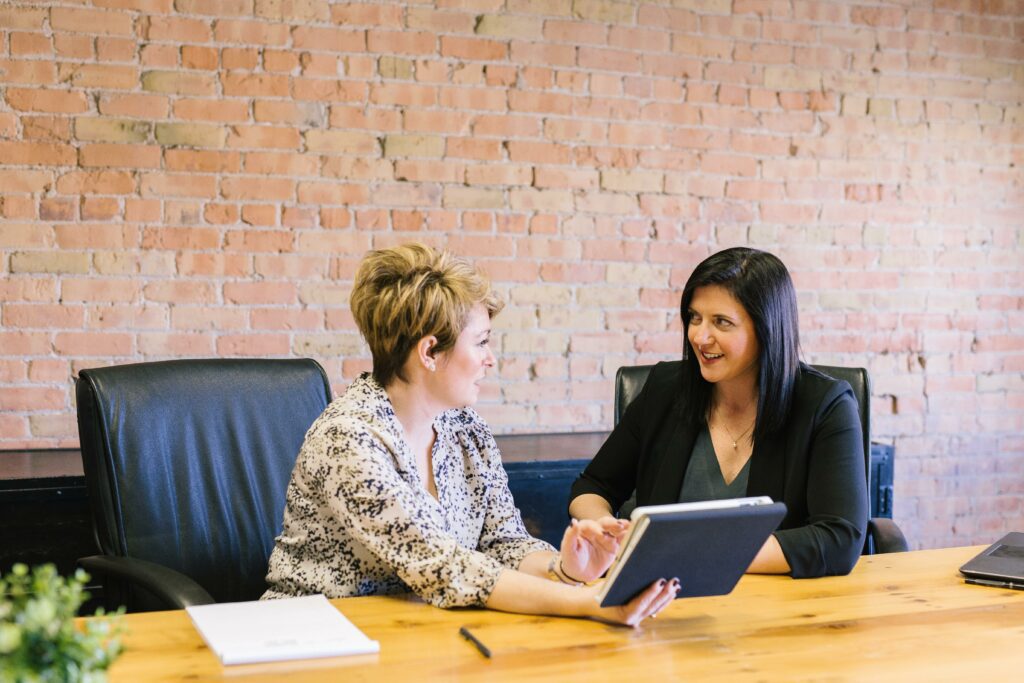 We have consistently been able to achieve such strong clinical results thanks to the incredible work of our licensed therapist network, as well as our team in support of them: clinical leaders, operational managers, software engineers, data scientists, designers, and strategists. There are currently hundreds of licensed therapists with specialty training in OCD and exposure and response prevention (ERP) across all 50 states in the NOCD network, and hundreds of other folks behind the scenes dedicated to not only ensuring that our therapists need to do as little administrative work as possible, but also to managing future projects dedicated to continuously improving the NOCD member and therapist experience. 
The end-to-end support our NOCD Therapists receive to make the NOCD member experience excellent is certainly unique from other behavioral health providers and virtual-first networks. As one of our vendors recently highlighted, "NOCD is more like a top Michelin-star restaurant that selects its chefs, has high expectations, and invests in them, as opposed to a fast-food company."
Here are the three main ways NOCD supports its therapists, after three years of scaling the NOCD network:
Comprehensive Training And Clinical Supervision
Unlike other virtual behavioral health companies that allow any licensed provider to see patients, before any NOCD Therapist sees one of our members, they are required to go through comprehensive training in addition to them needing to be already licensed. Importantly, they are consistently supervised, including being observed by the clinical leadership team while delivering treatment, to ensure adherence to the training. There isn't anywhere else in the world that pushes for the same level of clinical excellence as NOCD, which is one of the reasons why we've scaled to hundreds of thousands—and almost millions—of therapy sessions annually. 
Here is more info on our training and supervision: 
Comprehensive Training: The training is added to an already existing license, like a fellowship or certification, and it includes a deep course on OCD, where every therapist is educated about the different subtypes of the condition, common comorbidities, evidence-based treatments for OCD, cultural competencies, and treating children, adolescents, and adults with ERP therapy. To ensure retention of the material, every therapist is required to take an exam upon completion of the course, which they must pass to join the NOCD network.
Once a therapist is trained and passes their exam, they don't see members quite yet; therapists must first successfully complete mock sessions with our clinical leadership team. Prospective NOCD Therapists also have an opportunity to receive additional training in different sub-specializations at this step. For instance, some therapists gain additional expertise in Habit Reversal Training (HRT) to treat those with comorbid Body-Focused Repetitive Behaviors (BFRBs), while others receive training in Prolonged Exposure Therapy to serve members who have trauma that sometimes prevents them from doing ERP treatment effectively for their OCD. 
Only the licensed therapists that undergo the weeks of preparation, pass their exam, and complete their mock sessions successfully are able to finally begin seeing NOCD members. However, their upfront training only reflects a small percentage of our commitment to helping them continuously learn. 
Continuous Supervision: Licensed therapists in our network are able to receive continuous supervision from our clinical leadership team as well as our community of NOCD Therapists. There is nowhere else in the world that has, in aggregate, hundreds of prior years worth of expertise in treating OCD. Specifically, therapists will have a chance to attend weekly group office hours, watch live guest lecturers from top OCD experts, view hundreds of hours of videos in the NOCD lending library, and even meet one-on-one with NOCD's clinical managers upon request. 
NOCD's clinical managers will also support each NOCD Therapist based on their clinical performance. The data science running in our electronic medical record (EMR) assists our clinical managers in spotlighting when and where specifically they can support our NOCD Therapists. When an opportunity for support is identified, a NOCD clinical manager will reach out proactively to be helpful. 
Continuous Professional Development and Learning
At NOCD, we have implemented the infrastructure to encourage our therapists to develop professionally. When NOCD Therapists feel that their work is an ideal professional experience, it translates into great clinical outcomes and a feeling of satisfaction. The only way to develop professionally at NOCD is to truly love the clinical work, even if at times it feels challenging. We grow from being challenged, and we develop strong relationships with colleagues who support developmental initiatives. 
Below are a few of the ways we encourage NOCD Therapists to develop professionally:
Balanced Schedules: Every full-time NOCD Therapist is required to meet a minimum range of 25-28 clinical hours each week. This ensures that therapists have time in their workweek to do necessary tasks that take place outside of the sessions, to plan, and to have time for breaks. To work 25-28 clinical hours, therapists would typically need to schedule between about 30-32 hours of member sessions per week, due to some members ending up needing to reschedule, e.g., during the week. To put that into perspective, most hospitals require a minimum of 35-40 clinical hours per week, or three 12-hour shifts, so our minimum is less than a hospital, but still enough time to see the amount of NOCD members needed to keep growing professionally. ERP requires more from therapists than most other types of therapy, so enough time for breaks is important. True work-life balance is having enough time dedicated to perfecting our craft, but still enough time for other very important areas of life.
Incentive Program: If therapists go above and beyond to help more NOCD members, noted by achieving both excellent clinical outcomes and also doing more than 25 clinical hours in a week, then we offer additional bonus incentives. The additional work isn't required, but our hope is to thank our therapists who consistently go above and beyond for people in the OCD community.
Continuous Education: To support our therapists in perfecting their craft, we spend time investing in continuous education. For example, we're approved to offer masters- and doctorate-level providers continuous education credits at no cost. These courses happen monthly. We also fund trips to select conferences for our therapists.
Cross-licensing Support: NOCD is a national network, meaning there are licensed therapists available to treat people with OCD in all 50 states. If there is interest in getting a license in a different state, NOCD will reimburse you for the license. 
Career Advancement and Adjustment: Unlike group practices that are 100% clinical, NOCD is a digital health company. That means we not only have vertical career development opportunities in the clinical management department, but we also have adjacent opportunities focused on developing software, creating content, designing product workflows, running service teams, working with health insurance companies, and expanding the network. 
After onboarding within the team and demonstrating NOCD's company values consistently, the sky's the limit for what's possible here. Sometimes therapists realize that they deeply love the clinical work that they do, while other times therapists prefer to explore a different career path. We welcome both opportunities. That's one of the reasons why we offer each NOCD Therapist stock in the organization, unlike other firms. It's important to grow with the business and share in the upside.
Admin Support From World-Class Tech and People 
To grow professionally, our team focuses on removing work that has historically made the job unnecessarily stressful. Here's what we've built: 
A State-Of-The-Art Electronic Medical Record (EMR): Fortunately, our team consists of people who have scaled some of the leading electronic medical record companies, designed some of the most friendly interfaces in healthcare IT, and built some of the top enterprise data pipelines. It's given us an opportunity to create a better electronic medical record (EMR) system for NOCD Therapists that is relatively easy to use and reduces onboarding friction. Further, our therapists get all of their practice technology completely free. It's part of the experience of being a NOCD Therapist. 
A Custom Revenue Cycle and Credentialing System: NOCD Therapists do not have to spend any time at NOCD managing complex insurance workflows. Our team handles that all on each therapist's behalf. When joining the company, we will credential each therapist with different health insurance providers, and submit payment on the backend. The only ask we have is to fill out assessments and documentation in our system. Removing the insurance time overhead offers a unique experience. 
Marketing Efforts: As the behavioral health treatment landscape becomes more consolidated over the next five years as a result of the record amount of funding that's been poured into the industry from 2020-2022, it is beginning to get increasingly more difficult for therapists to market standalone private practices. For example, therapists who once charged $350 per session as a boutique private practice now have competition from providers who take insurance and objectively can prove that they offer the same quality services. Additionally, private practices that elect to use insurance to compete do not have the same economies of scale benefits as group practices to navigate the revenue cycle system. To prevent therapists from having to navigate the rapidly changing behavioral health industry, we remove this existential stressor completely from their plates and handle all marketing efforts internally. For therapists who find marketing exciting at NOCD, we offer split roles for them within our marketing team. Again, we value following opportunities that evoke passion here. 
Looking toward the future
NOCD's vision is to end global suffering caused by OCD, and because the model is working, the company is growing rapidly. However, it is not a growth-at-all-costs environment like others in the space. Because we are people with OCD and related conditions, professionals who have treated the OCD community for decades, and friends of both groups, we put our members first, carefully selecting the therapists that we bring into our network—like a top-tier fellowship at a university—and creating an elite therapist experience for licensed mental health professionals that find passion in our work. 
If you are interested in learning more about NOCD, please don't hesitate to contact us at any time. I can be reached at stephen@nocdhelp.com, or you can contact our Chief Clinical Officer at patrickmcgrath@nocdhelp.com. We can answer any questions about joining the NOCD therapist network and developing professionally, creating mutual referral collaborations with NOCD, or even getting treatment from a NOCD Therapist. 
The future is bright because of recent changes made in the industry, many led by NOCD Therapists. We are excited to keep the momentum going and ultimately bring our vision to life.