11 Online Resources to Treat OCD
4 min read
There are countless reasons you might be looking for more resources on how to treat obsessive-compulsive disorder (OCD). Whether you're curious about whether you or a loved one might have OCD or you've been recently diagnosed, there's a lot of information online to help educate you about OCD and even help to treat its symptoms.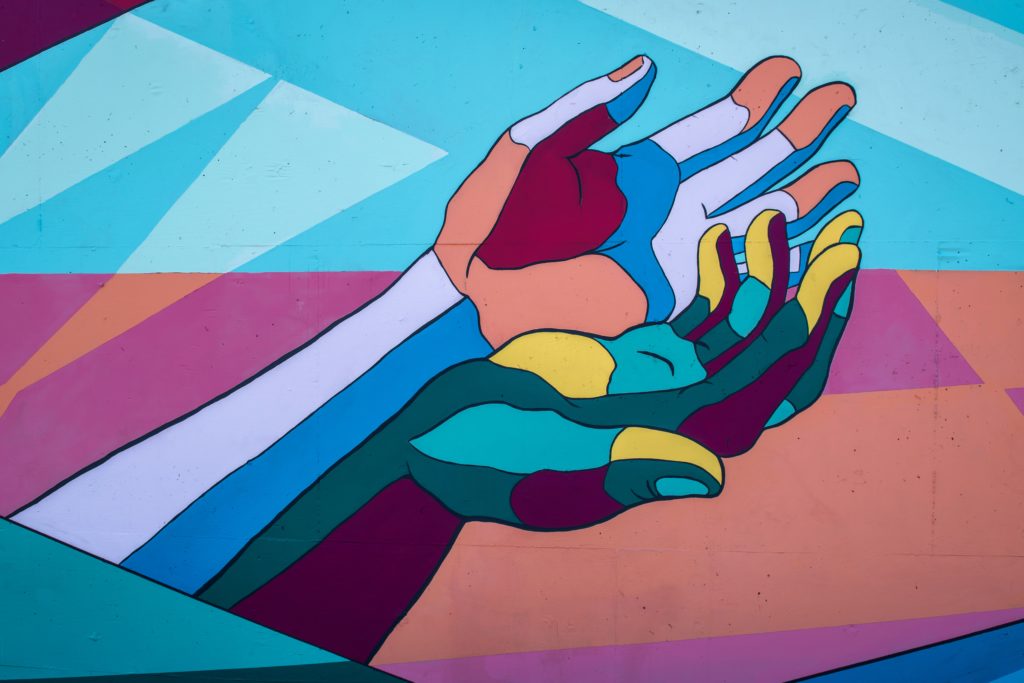 However, it's important to remember that, while these resources are great to have on hand, online communities, programs and reading materials aren't a replacement for therapy. Instead, we recommend viewing them as another tool in your toolbox, which is why we created this roundup of our favorite online resources for understanding, treating and managing OCD.
International OCD Foundation
The International OCD Foundation is one of the best online resources for those interested in learning more about OCD. It's a one-stop shop for educational materials, finding treatment providers and facilities and more. Their comprehensive website includes OCD support groups lists, links to educational materials, a live chat area, newsletters and a resource directory, among other things. Plus, they also provide book and app reviews on materials for OCD.
Anxiety and Depression Association of America 
The Anxiety and Depression Association of America (ADAA) was founded in 1979 with the goal of aiding in the prevention, treatment and research of diagnoses such as anxiety, depression, OCD, PTSD and other related disorders. The site has a "find a therapist" directory, peer-to-peer support groups, blog posts, webinars and podcasts to provide people with information and resources for OCD and other diagnoses. As always, we advise that when searching for a therapist for OCD, you look for someone who specializes in exposure and response prevention (ERP) therapy.
BeyondOCD.org
BeyondOCD.org aims to increase awareness and understanding of OCD. The site contains videos and reading materials about OCD, its symptoms, effects, treatments and more. It breaks the information down into easy-to-understand and easy-to-follow sections, so it's perfect for those looking to share information on OCD with family members and friends. 
Made of Millions
Made of Millions was created with the goal of reducing stigma around mental illness and increasing education and awareness. The site has blogs on various mental health topics, reading materials on intrusive thoughts and OCD, a global mental health livestream with various speakers and more. 
NOCD 
If you're reading this, you've found NOCD already! We exist to help provide information, support, guidance and virtual therapy for individuals with OCD. Our website hosts a blog full of helpful information and an education center full of free resources. You can also join our OCD community and get 24/7 access to personalized self-management tools built by people who have been through OCD and successfully recovered.

We also offer a nationwide network of licensed therapists certified in ERP therapy to make OCD treatment accessible and affordable for all. We have 24/7 support, so we're always here when you need, and we're covered by many insurance plans. You can schedule a free call any time to get more information and get started with an NOCD therapist.

OCD Challenge 
The OCD Challenge is a completely free, self-guided program that those with OCD can utilize to help manage their symptoms. The website was designed by OCD providers, researchers and advocates with the goal of improving the lives of those with OCD. It utilizes customizable, interactive activities that follow the principles of ERP to help users better recognize and manage their compulsions and responses.
OCD-Support
The OCD-Support group on Groups.io is a support group dedicated to providing guidance and support to those with OCD and the friends and family of those affected by OCD. The group is run by Wendy Mueller, who recovered from severe OCD and has 28 years of experience leading online OCD support groups, and Dr. James Claiborn, a psychologist with 30 years of experience who specializes in using cognitive behavioral therapy (CBT) to treat those with OCD.
Everything OCD 
Everything OCD is a Facebook group for those with OCD and their loved ones to gather and support one another. It's a place where individuals affected by OCD can share stories and relate to the experiences of others. The group offers a safe place for users to share information and encouragement, and it offers a private support group for those interested in peer support. 

OCD Gamechangers
Gamechangers is an incredible organization run by advocate and OCD sufferer Chrissie Hodges. Gamechangers mission is to get OCD patients the help they need while at the same time creating a community that is supportive on your journey. 
OCD Peers
Another incredible organization run by Ms. Hodges, OCD Peers is a peer support community. For those suffering from OCD the journey through can often feel long and lonely but OCD Peers is aiming to change that by connecting OCD sufferers. While the peer support isn't a substitute for clinical support and therapy, they can provide emotional support that can be vital to those dealing with OCD on a daily basis. 

OCD Stories
Direct from the OCD Stories website itself: "The OCD Stories podcast is a show that aims to offer hope and inspiration. Host Stuart Ralph interviews some of the best minds in OCD treatment and recovery to share their advice, to both entertain and educate listeners towards a healthier life. The show was created in 2015. Since that time is has been downloaded over 2 million times globally."
---
If you or someone you know is struggling with OCD, you can schedule a free call today with the NOCD clinical team to learn more about how a licensed therapist can help. At NOCD, all therapists specialize in OCD and receive ERP-specific training. ERP is most effective when the therapist conducting the treatment has experience with OCD and training in ERP.

Keara E. Valentine, Psy.D., is a postdoctoral fellow at Stanford University School of Medicine in the OCD and Related Disorders Track, where she specializes in the assessment and treatment of OCD and related disorders. Dr. Valentine utilizes behavioral-based therapies including Cognitive Behavioral Therapy (CBT) and Exposure and Response Prevention (ERP) with children, adolescents, and adults experiencing anxiety-related disorders.
Tags

|

ERP Therapy
OCD Community
OCD Treatment
Taylor Newendorp
Licensed Therapist, MA
I started as a therapist over 14 years ago, working in different mental health environments. Many people with OCD that weren't being treated for it crossed my path and weren't getting better. I decided that I wanted to help people with OCD, so I became an OCD therapist, and eventually, a clinical supervisor. I treated people using Exposure and Response Prevention (ERP) and saw people get better day in and day out. I continue to use ERP because nothing is more effective in treating OCD.
Madina Alam
Licensed Therapist, LCMHC
When I started treating OCD, I quickly realized how much this type of work means to me because I had to learn how to be okay with discomfort and uncertainty myself. I've been practicing as a licensed therapist since 2016. My graduate work is in mental health counseling, and I use Exposure and Response Prevention (ERP) therapy because it's the gold standard of OCD treatment.
Andrew Moeller
Licensed Therapy, LMHC
I've been a licensed counselor since 2013, having run my private practice with a steady influx of OCD cases for several years. Out of all the approaches to OCD treatment that I've used, I find Exposure and Response Prevention (ERP) therapy to be the most effective. ERP goes beyond other methods and tackles the problem head-on. By using ERP in our sessions, you can look forward to better days ahead.
Want to work with one of our therapists?
Schedule a free call to learn more.