This Mental Health Awareness Month, we're on a mission
3 min read
Every year in May, we come together to recognize Mental Health Awareness (MHA) Month across the US. The understanding and visibility of mental health issues have come a long, long way since MHA Month began in 1949, but there's still a long road ahead.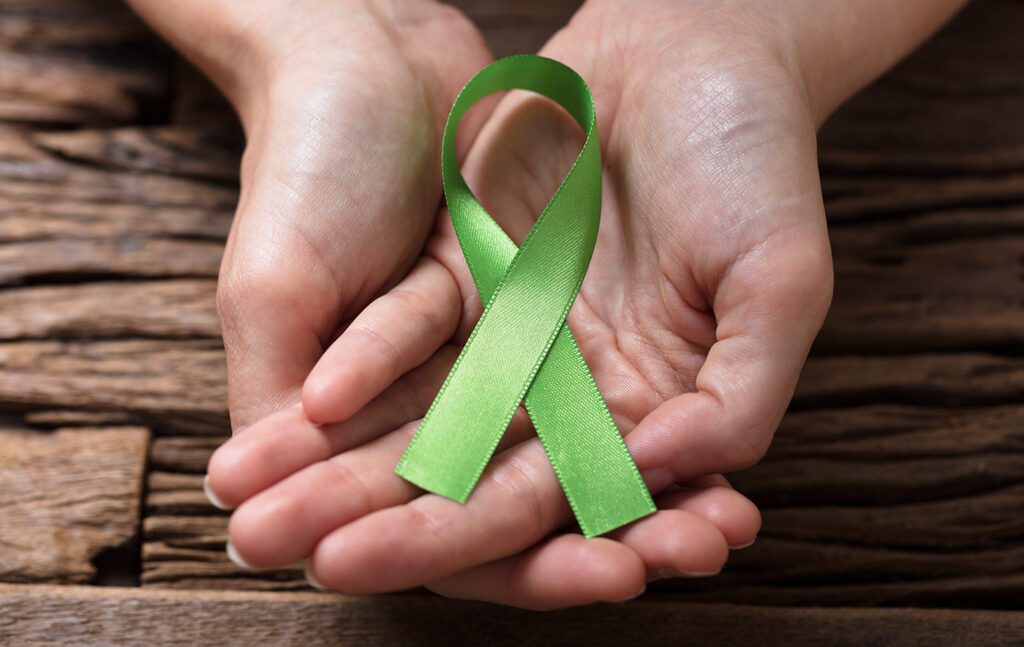 Stigma, lack of access to treatment, and everyday misconceptions about mental health harm millions of people who are struggling—especially people with highly misunderstood conditions like OCD. This has had a devastating effect on people's lives. People with OCD live with their symptoms for 14-17 years on average before they find the treatment they need to start conquering the condition. 
As with other conditions, a lot of progress has been made in recent years—treatment is more accessible than ever, and more people are speaking out about their own experiences with OCD, even celebrities with household names, to help destigmatize it. But there's much more work to be done. 
The #KnowOCD mission
With all the progress that the OCD community has made, we have not reached the finish line—in fact, our achievements give us a stronger, more urgent call to action than before. A call to speak to the millions of people who are unaware that their suffering has a name; a call to provide effective treatment to anyone who needs it; a call to put an end to the stigma, the misconceptions, and the jokes once and for all. 
That's what the #KnowOCD movement is about: building a world where people with OCD not only understand the cause of their own suffering, but are seen, understood, and supported by the people around them. That is the mission that has led tireless advocates like Howie Mandel and Maria Bamford to tell their stories, and that has inspired more and more people to share their OCD journeys every day. 
Awareness is only the first stage of the #KnowOCD mission: every story told by the OCD community can help another person not only become aware of what OCD really is, but truly #KnowOCD, advocate for the people who live with it, and help people access effective, often life-changing care. 
That's why awareness, community, and treatment are all essential parts of our mission: "There isn't a week that goes by where I don't have a little bit of a struggle, but it's worth it. I'm surrounded by great help, great love," Howie Mandel shares. "NOCD and I are bent on removing all stigma associated with OCD and more importantly, creating the most accessible treatment for absolutely everyone dealing with this condition."
Effective, specialized OCD therapy is here
Learn more
Building a movement, together
Our team at NOCD was built by people who truly understand OCD, whether they live with it themselves, have family members and loved ones with the condition, or have a passion for treating it professionally. When we see the progress that we have made as a community, it only motivates us more in our mission to end the suffering caused by OCD. 
Every year, the month of May offers all of us—not only the OCD community, but everyone fighting for greater awareness of mental health—the opportunity to pursue our mission. We celebrate the tremendous progress we have made, reflect on our current historic moment, and propel our mental health movements forward, together.
Sincerely,
Patrick McGrath
Chief Clinical Officer, NOCD
Dr. McGrath is a Licensed Clinical Psychologist and the Chief Clinical Officer at NOCD. He is a member of the Scientific and Clinical Advisory Boards of the International OCD Foundation, a Fellow of the Association for Cognitive and Behavioral Therapies, and the author of "The OCD Answer Book" and "Don't Try Harder, Try Different."
Taylor Newendorp
Licensed Therapist, MA
I started as a therapist over 14 years ago, working in different mental health environments. Many people with OCD that weren't being treated for it crossed my path and weren't getting better. I decided that I wanted to help people with OCD, so I became an OCD therapist, and eventually, a clinical supervisor. I treated people using Exposure and Response Prevention (ERP) and saw people get better day in and day out. I continue to use ERP because nothing is more effective in treating OCD.
Madina Alam
Licensed Therapist, LCMHC
When I started treating OCD, I quickly realized how much this type of work means to me because I had to learn how to be okay with discomfort and uncertainty myself. I've been practicing as a licensed therapist since 2016. My graduate work is in mental health counseling, and I use Exposure and Response Prevention (ERP) therapy because it's the gold standard of OCD treatment.
Andrew Moeller
Licensed Therapy, LMHC
I've been a licensed counselor since 2013, having run my private practice with a steady influx of OCD cases for several years. Out of all the approaches to OCD treatment that I've used, I find Exposure and Response Prevention (ERP) therapy to be the most effective. ERP goes beyond other methods and tackles the problem head-on. By using ERP in our sessions, you can look forward to better days ahead.
Want to work with one of our therapists?
Schedule a free call to learn more.