In recent years, podcasts have gotten extremely popular. More than ever before, there's a wealth of content out there on any topic, including mental health. I know this really well – I've been a guest on many podcasts myself, providing an expert voice on OCD treatment and related topics.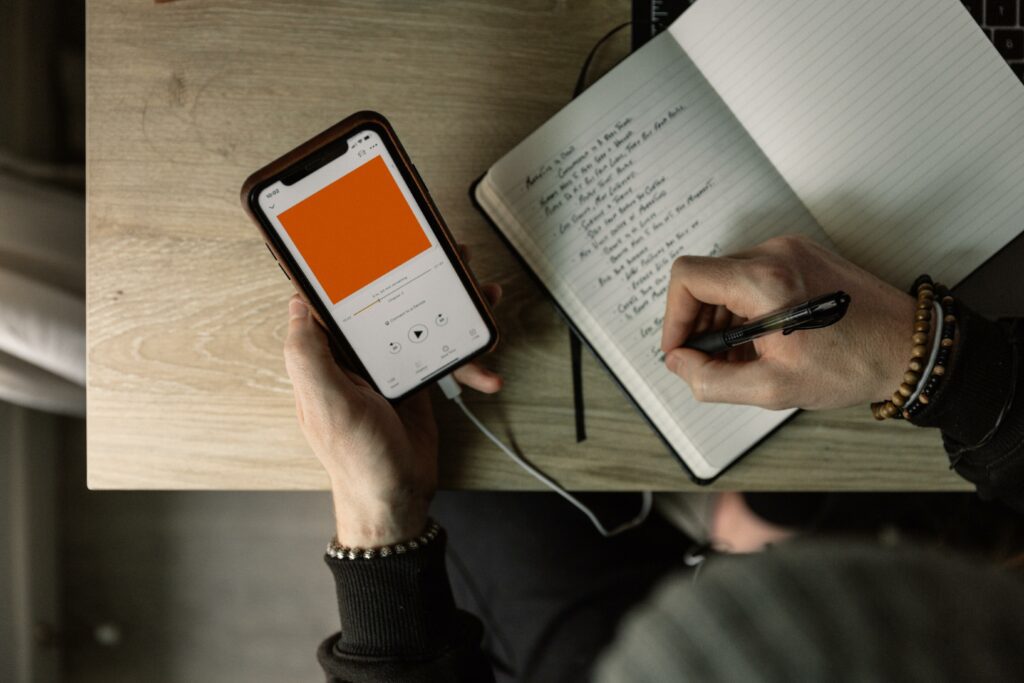 Because OCD is so often misunderstood, diminished, or stereotyped, any affirmation, understanding, and accurate information on the condition is refreshing for those who live with OCD and for their loved ones.
From my experience as both a licensed specialist in OCD treatment and a guest on mental health podcasts, I've compiled a list of podcasts that I would recommend to anyone who lives with OCD or related conditions, as well as for their family, friends, and loved ones who wish to learn more about the condition. 
Here are the top 6 podcasts that I recommend for anyone affected by OCD: 
Stuart Ralph felt strongly about misrepresentations of OCD, so he created a podcast to bring people relief from their debilitating condition. Each week, Stuart brings on various guests – including advocates and professionals in the field, as well as related fields – to discuss some of the most important concepts and skills related to OCD recovery. 
Topics include diagnosis, exposure and response prevention, acceptance, grief, support networks, accommodation, and more. He has featured influential guests, including Dr. Michael Greenberg, Dr. Steven Phillipson, and even NOCD's own Stephen Smith and Dr. Patrick McGrath. For his work broadcasting accurate, expert information on OCD, he was given the hero award by the IOCDF in 2018.
Kimberley Quinlan is a licensed marriage and family therapist (LMFT) who works with individuals who have OCD, anxiety, eating disorders, and other related conditions. She is also known for her advocacy work for those who struggle with these conditions, in particular her use of self-compassion, which she later turned into a book, The Self-Compassion Workbook for OCD. 
Kimberley often brings on experts in the field, such as Kristin Neff, also known for her work on self-compassion, and Natasha Daniels, known for her work with the child, adolescent, and parent/caregiver OCD community. 
Purely OCD – Lauren Rosen and Kelley Franke
Lauren Rosen and Kelley Franke are both licensed marriage and family therapists (LMFT) based in California. Their podcast is unique because it's built on the perspective of the two therapists themselves, who are both open about having OCD. In addition to the Purely OCD podcast, they engage with listeners on Instagram and YouTube, so you'll never have to miss a discussion.
Some of the topics they discuss include mindfulness, acceptance, relapse prevention, and imaginal exposures. Their show is very spirited, while remaining totally professional and bringing humor to the otherwise daunting topic of OCD. 
The Lovely Becoming podcast isn't strictly about OCD, but all of the topics it covers are close to home for many people with OCD. Mimi Cole brings on expert guests to cover a broad range of themes like relationship OCD, religious trauma, disordered eating, and body image.
While the podcast deals with a diverse set of topics, Mimi remains centered on community and self-compassion in every subject she addresses. She shows that the same mental health lessons can be applied to relationships, spirituality, eating, body image, and healing.  
Drew Linsalata has struggled with agoraphobia, panic disorder, and other related conditions himself, and has published several books on these topics. While he is not a therapist, he is an advocate, and all of his content matches industry-leading knowledge on these conditions. I've personally read his books, listened to the podcast for years, know him personally, and have even appeared on the podcast myself. He knows his stuff, and he is very good at what he does. 
He has a way of making you feel like you can be bulletproof against OCD, panic, and anxiety. His teachings are highly effective, backed by science and personal experience. He has experts come on from time to time, and he speaks from his heart on how to recover from anxiety and related conditions. 
What I appreciate most about Drew's approach is how he tells the truth about anxiety: you can't always use coping skills to overcome anxiety, you do have a choice in whether you give into rituals or not, and you have more agency in your recovery than you may think.
This podcast is a must-listen for parents and caregivers to learn more about a child's diagnosis, treatment, and recovery, but it offers a lot of value for anyone else, as well. Natasha Daniels sometimes brings other experts on, but the podcast centers on her own expertise on teaching family members how to support loved ones without accommodating OCD.
Natasha does an excellent job describing why and how accommodation and enablement are detrimental to OCD in the long run. She has treated thousands of children for various issues, so she speaks from a place of tremendous personal experience. She explores common difficulties that may resonate with a lot of parents and caregivers, even if they're not sure that their child has OCD or anxiety.
I believe that all of these podcasts provide fantastic knowledge and guidance and can help you on your journey. It's also important for me to note that they aren't replacements for effective OCD treatment. The best way to effectively manage OCD long-term is by seeing a licensed therapist who has specialty training in treating OCD with exposure and response prevention (ERP) therapy. 
At NOCD, we have licensed, ERP-trained OCD specialists, many of whom accept insurance and have availability to begin treatment with you soon. You can view our therapist directory to find the right provider for you, or book a free 15-minute call with our team to get matched with one and get started with OCD treatment now.