NOCD now offers more therapy sessions per week
3 min read
We all know that OCD and related disorders are no laughing matter – these conditions are considered some of the most debilitating with which to be diagnosed. We also know that using exposure and response prevention (ERP) therapy for OCD, cognitive behavioral therapy (CBT) for hoarding, and habit reversal training (HRT) for BFRB's (including excoriation and trichotillomania) can be a life-changing experience.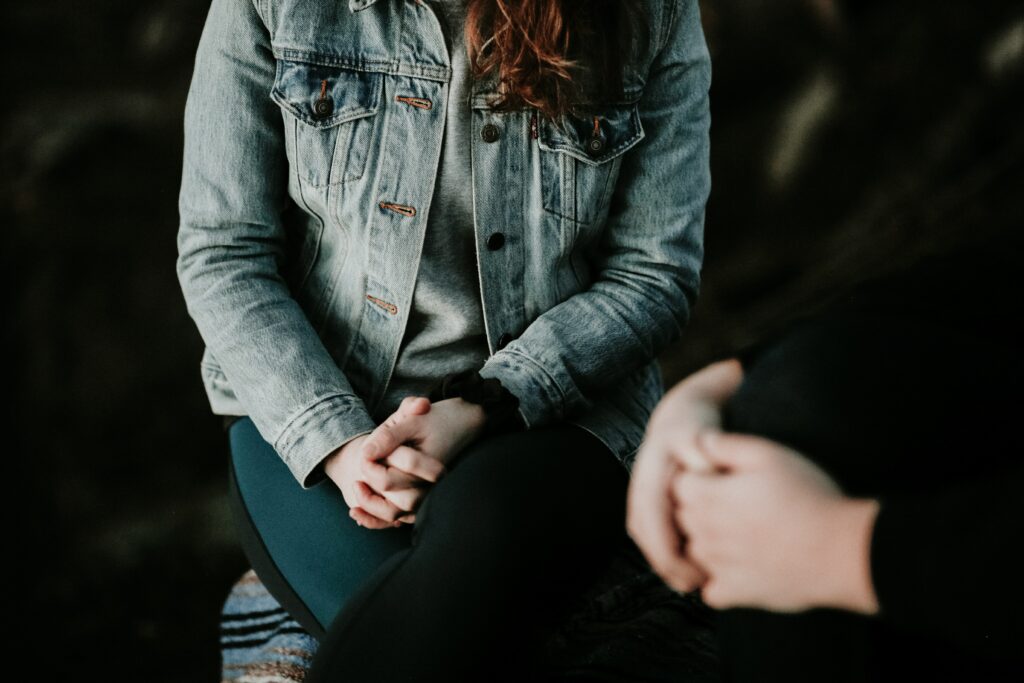 For most people with OCD and related disorders, just one or two therapy sessions a week using these treatment methods has a significant impact that reduces their symptoms, leads them on the path to managing their conditions on their own, and ultimately helps them reclaim their life. 
For others, more care may be needed on a weekly basis before they reach the stage where they can break free from OCD and related disorders. We understand that every person we serve is unique, and everyone's needs are just as unique. That's why NOCD is committed to providing the right treatment plan for each person struggling with OCD and related disorders, and to making sure the therapy we provide is tailored to their specific needs.
In order to better serve our members, we are excited to announce that NOCD Therapy is expanding our care options by offering our members as many sessions as needed per week to address their clinical needs. The option to increase sessions can:
Help you better address your treatment interfering behaviors that are getting in the way of making progress on your OCD journey. 
Motivate you to do the homework that is necessary for long-term treatment gains, but that you may be struggling to do between NOCD Therapy sessions. 
Provide more assistance to you if you are contemplating attending a higher level of care.
Provide more assistance if you are on a waiting list for an IOP, PHP, or even RTC.
Provide a better transition to traditional outpatient care to someone coming to NOCD from an IOP, PHP, or even an RTC. 
Assist you if you could benefit from several weeks of more intensive work to really accelerate your progress in treatment. 
Through this option to increase NOCD Therapy sessions, you can meet with your therapist for up to five hours or five sessions per week (up to 60 minutes per day). Members using insurance can also likely get these additional sessions covered by their insurance provider. 
For members currently working with a NOCD therapist, the determination for increased care will be made based on the information your therapist collects and also clinical judgment. Please also know, in the circumstance that NOCD Therapy cannot meet your specific needs for any reason, we can connect you to another provider who is a better fit.
If you have questions about increasing your sessions at NOCD Therapy, please discuss them with your therapist to assess if this option might be right for you. If you have not yet started treatment and would like to learn more about getting matched with a therapist at NOCD who will provide you with a custom treatment plan tailored to your care needs, please schedule a free 15-minute call with our team. 
Dr. McGrath is a Licensed Clinical Psychologist and the Chief Clinical Officer at NOCD. He is a member of the Scientific and Clinical Advisory Boards of the International OCD Foundation, a Fellow of the Association for Cognitive and Behavioral Therapies, and the author of "The OCD Answer Book" and "Don't Try Harder, Try Different."
Taylor Newendorp
Licensed Therapist, MA
I started as a therapist over 14 years ago, working in different mental health environments. Many people with OCD that weren't being treated for it crossed my path and weren't getting better. I decided that I wanted to help people with OCD, so I became an OCD therapist, and eventually, a clinical supervisor. I treated people using Exposure and Response Prevention (ERP) and saw people get better day in and day out. I continue to use ERP because nothing is more effective in treating OCD.
Madina Alam
Licensed Therapist, LCMHC
When I started treating OCD, I quickly realized how much this type of work means to me because I had to learn how to be okay with discomfort and uncertainty myself. I've been practicing as a licensed therapist since 2016. My graduate work is in mental health counseling, and I use Exposure and Response Prevention (ERP) therapy because it's the gold standard of OCD treatment.
Andrew Moeller
Licensed Therapy, LMHC
I've been a licensed counselor since 2013, having run my private practice with a steady influx of OCD cases for several years. Out of all the approaches to OCD treatment that I've used, I find Exposure and Response Prevention (ERP) therapy to be the most effective. ERP goes beyond other methods and tackles the problem head-on. By using ERP in our sessions, you can look forward to better days ahead.
Want to work with one of our therapists?
Schedule a free call to learn more.