How did NOCD come to be?
By 

Patrick Carey
•
7 min read
Whether you've been following us on social media for a while, found out about the NOCD app from a friend, or just stumbled across our blog, you might be a bit confused about what NOCD is and where it came from. We've already covered some of the basics in our post about the NOCD team, but we'd like to give you a clearer picture of why all of this exists in the first place, and where it's headed next.
The Beginning: From Worried to Worse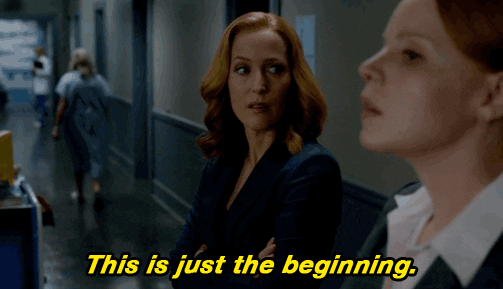 Stephen grew up in suburban Chicago, playing football and frequenting the local Italian restaurants with his family. As a kid he sometimes suffered bouts of intense worry about becoming sick, or even getting cancer, but mostly things were fine. When he finished high school in 2012, things were looking up: not only was he heading to college in Texas, but he'd be the quarterback of their football team.
By the time he was a sophomore in college, Stephen's anxiety had only gotten worse. His old compulsions of looking things up for reassurance– the old WebMD Symptom Checker trick that many of us know too well– were no longer keeping the daily worry at bay. He made it home for a break from school, and then his symptoms reached their peak. Stephen could barely leave the house, suddenly reduced from performing at his best to simply getting through the pain and making it to the end of each day.
In Therapy: Good Treatment Is Hard to Come By
The distress became so bad that Stephen felt he wouldn't be able to stand it much longer, so he set out to figure out what was going on and get it treated. He looked online first, and connected with psychologists who told him he would just need to fight the thoughts, or maybe move away from home. These clinicians gave him a lot of advice, but nobody really taught Stephen any strategies for getting better.
Even once he finally secured an appointment with an expensive OCD specialist, Stephen didn't learn everything he needed to know. And he found that the symptoms he experienced in between his therapy sessions could quickly become overwhelming. It was extremely difficult to complete ERP (Exposure and Response Prevention) homework while already in the midst of a crisis, and an hour of treatment per week wasn't enough to prepare for the 167 other difficult hours he would face alone.
The Solution: OCD Treatment on a Smartphone
Finding that there was nothing else out there, Stephen came up with his own solution: an application on his phone that would allow him to do ERP therapy exercises and get help during an OCD episode, while tracking data on where he was when the symptoms hit, how severe the symptoms were, and how long they took to subside. His phone was always with him, and his friends never asked why he was using it.
While working on something for his own treatment, Stephen knew that it would benefit lots of other people who were struggling to get treatment for their OCD symptoms. The app would make it much easier, and much cheaper, for people to find treatment, stick with it, and get better. No longer would it take 17 years on averagefor people to even get the right diagnosis and start on what would likely be a long journey through OCD treatment.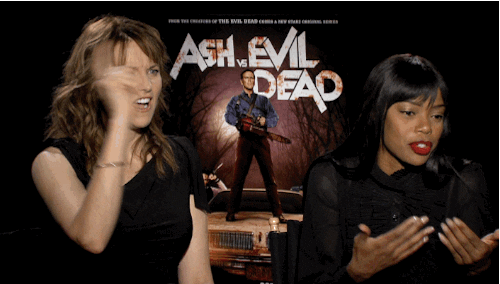 Team Building: Talented People with Close Ties to OCD
From then on, Stephen has worked tirelessly to build the NOCD app and the community around it. But a big part of NOCD's success has been Stephen's decision to surround himself with other people who are driven to help people with OCD and highly skilled at what they do. Because around 1 in 40 American adultshas OCD, most people have some association with OCD through friends or family. NOCD is no exception: all of its team members either have OCD themselves or know someone who does. And when you're close to this disorder, it doesn't take long for you to wish there were more ways you could help.
From summer 2014 through fall 2016, the NOCD team grew as Stephen invited people from around the country to take on different roles. While Stephen focused on meeting researchers, clinicians, and business partners, developers in California and Texas began helping him build the app from the ground up. From UI/UX design to concerns about cybersecurity, NOCD's talented developers worked with Stephen over this period to get the app ready for release. Meanwhile, NOCD's team of clinical advisors vetted the app to make sure it adhered to the same treatment standards they would use in their own practices.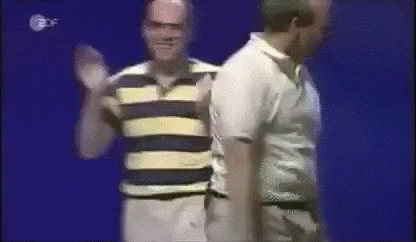 Community Building: That's All Of You
Around the time the app was released in late 2016, we also began to focus more on bringing people of all sorts into our community. Through social media, a new website, and most recently this brand new blog, we're working toward our goal of giving everyone a place to learn about OCD and mental health. At 80,000 people and counting we've already gathered the largest OCD community in the world, and we're just getting started. It's bad enough dealing with OCD, and people shouldn't have to face the added nightmare of going through it alone.
A few months ago we moved to a brand new office in a tall building on Michigan Avenue in Chicago. We continue to add team members, allowing us to focus more closely on a bunch of things. Here are three of the main things we're focusing on:
Continuously improving the NOCD app so it's more helpful to everyone using it (Also: Yes! There is an Android version in the works.)
Growing our community around the world, and providing the best educational content so misconceptions about OCD fade and people realize it's a common, treatable mental health condition and not an annoying personality trait
Partnering with more of the best, most knowledgeable people in mental healthcare, business, and tech so we can reach more people around the world and improve what we offer to them
Getting NOCD to where it is today has required constant testing, meaning we would still be at square one without all of our active community members like you who choose to get involved, offer feedback, and help us grow in the right directions. In other words, your constant support is the single most important thing we have at NOCD.
If you're reading this and want more information on treatment for OCD, we suggest ERP, which works best when the therapist conducting the treatment has experience with OCD and training in ERP. At NOCD, all therapists specialize in OCD and receive ERP-specific training. If you are ready to seek treatment for your ROCD, you can schedule a free call with the NOCD clinical team to learn more about how a licensed therapist can help you.
Thanks for being a part of this, and for working hard along with us each day to make OCD treatment better for everyone.
Do you have any questions about NOCD or suggestions about what we could be focusing on? Please let us know in the comments!
Well, that's all for now.
-The NOCD Team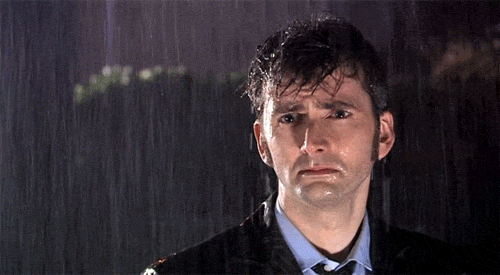 Whether you're feeling stuck with OCD, concerned about someone you care about, or just curious what a global community of people working together on their mental health looks like, feel free to check out the NOCD website for more: click here.
If you or someone you know is struggling with OCD, you can schedule a free call today with the NOCD clinical team to learn more about how a licensed therapist can help. At NOCD, all therapists specialize in OCD and receive ERP-specific training. ERP is most effective when the therapist conducting the treatment has experience with OCD and training in ERP.