Harris Goldberg talks OCD in Hollywood
By 

Phoebe Kranefuss
•
8 min read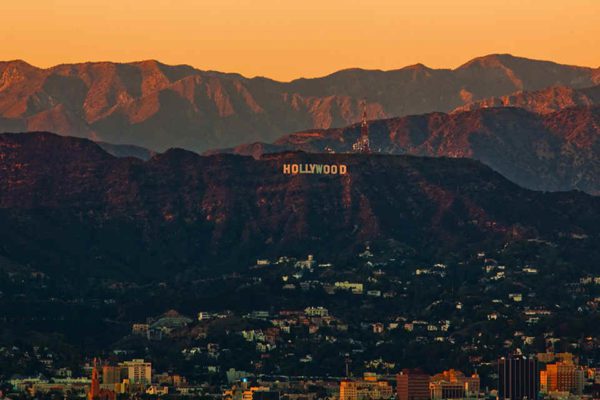 If you've laughed out loud during Master of Disguise or Without a Paddle, you might not think to associate director, writer, and producer Harris Goldberg with obsessive compulsive disorder. But speaking with Harris reveals a different history: his experience with anxiety and ineffective therapy reveal a wealth of perspective, knowledge, and candor about OCD. The nOCD team was lucky enough to speak with Goldberg last week, and we're excited to share his inspiring story with you!
NOCD: What's it like having OCD in Hollywood?
Harris Goldberg: I think that if you have any sort of predisposition exacerbated by stress, whether it's OCD or anxiety or depression, Hollywood and this business can exaggerate it. It's been amazing here. But there's a lot of up and down, and a lot of smoke and mirrors. Looking back, I think it was probably the worst business for me to go in, as someone who's always had these OCD and anxiety issues lurking in the background.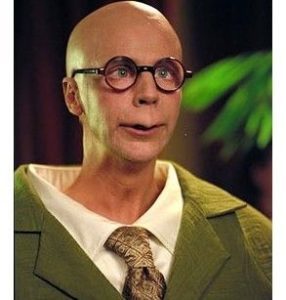 NOCD: What's been your experience with therapy?
HG: I've found that it's really hard to find [a therapist] who's really good. It's really hard to get specific and find the tools you need for recovery. It's like physical training – there are a lot of bad trainers out there, because they're training people the wrong way, so they're giving you exercises that are burning out your joints. I think the same thing holds true for mental illness. If you find someone who really knows what they're doing, I think you can get better a lot faster, and you can cancel out a lot of the noise.
When I first started doing therapy, there wasn't a lot of stuff on the Internet. And also, I did this thing where I'd cross the line and become friends with the therapist – in Los Angeles, with therapists, no matter how professional they are, when they found out I was in the entertainment business, they would kind of fall for that, and they would have scripts of their own, or they'd say, "hey, we should collaborate on something," and it crossed the line from professional therapy to being friendly. I felt disappointed that they fell for that, and I felt also disappointed in myself for pushing that button.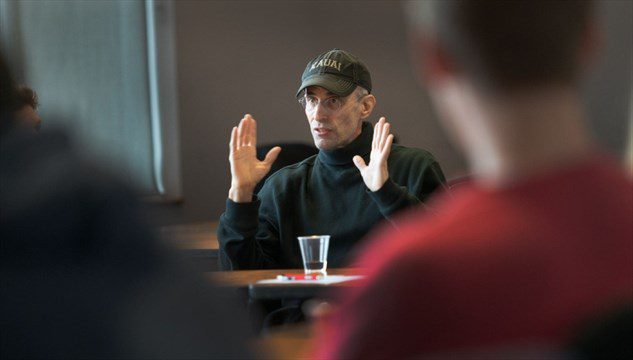 I didn't even know my anxiety was fueled by my OCD for years and years – I thought it was two separate things. And OCD, I just accepted as my own little secret thing that kept me comfortable: I have this little thing I do, and these ruminations protect me from bad things happening. But I never realized that the stress from that, and the overload on a daily and hourly basis, was actually making me way more anxious. And the more anxious I would get, the more other symptoms I would get.
When I would bring up OCD to therapists, they would say, "Oh, it's not that bad, you're fine, let's talk about your anxiety, your depression." But nobody focused on the OCD. It was only that I started to focus on OCD that I realized: that's the fire I have to put out, right there.
NOCD: You played a lot of tennis growing up. Was your OCD around back then?
HG: I was obsessed with tennis growing up. I loved it because it was black and white. I love sports because the accountability is really easy to measure. To this day, I still feel way more comfortable on a tennis court than I ever would on a movie set, because I know how good I am, I know the outcome, and I know it very well. it's an anchor for me. Routine and stability directly correlate to how I'm feeling. With tennis, if I had a great topspin down-the-line shot, no one's gonna go: "that wasn't a great topspin down-the-line shot." It just is. But if I write a script, I can have 4 people go, "this is fantastic, we love this," and I can have another 4 people go, "we don't get this, we hate this." In LA, that lack of predictability really started to unravel my feelings of uncertainty. The trick is to accept there's no such thing as certainty, and somehow find the tools to navigate when you are in those more uncertain moments.
NOCD: It sounds like you've gotten more comfortable with vulnerability, which initially really triggered your OCD. And now you've learned to sort of find the power in your vulnerability in your writing.
HG: Yeah, like when I started, I was in the comedy world. I have an older brother who was a very successful comedy writer. I was always a funny guy in school; I was always sort of the class clown, but underneath I had my secret of OCD, which I'd mask by being funny, which I learned early on as a defense mechanism. So when i moved to LA, I naturally started following in my brother's footsteps, and I started writing comedy, and had success with Deuce Bigalow and Without a Paddle and the Adam Sandler movies. But i never really liked these movies.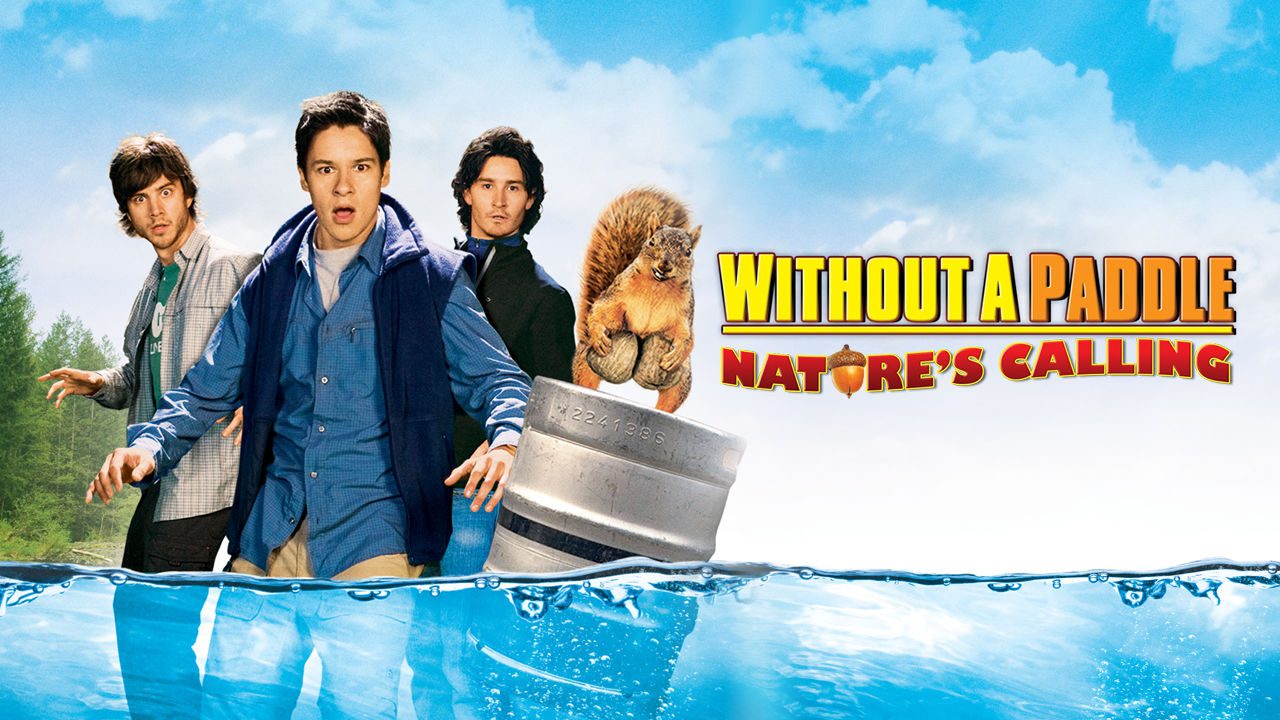 There was a point when I had – I don't want to say breakdown – but I really hit a low point with the anxiety and OCD, and that's when I said I can't do this comedy anymore because it wasn't what I wanted to do. So I started to write more into what I was feeling, and tapping into the things that drive the mental situations. And writing about it was really cathartic and helpful, because it made me examine it from a third person point of view, because I'm writing about a character who's feeling these feelings, but is really not me, and that allows me to analyze it in a way I'd never done before. But I had to make that switch to tap into that stuff, which I'd never really done before, because I was hiding behind laughs, which was an easy thing to do.
NOCD: Is there anyone who looked at you and asked, "What are you thinking?" when you turned away from the successful comedy films?
HG: Everyone. Agents, managers. It was only when I did Numb, this movie with Matthew Perry [that people stopped doubting me]. I had done Without A Paddle, which did really well. And I hated it. I said, I can't do this anymore. So I locked myself up, and I wrote this very cathartic autobiographical movie. I never thought it would get made in a million years. And then somehow it got financed, and I directed it, and Matthew wanted to do it, and he was in a vulnerable spot in his own life, playing a version of me, so it was very personal. We really got tight. And when that movie came out, the reaction to it was really palpable. I mean, we'd go to film festivals, and we premiered it at Tribeca in New York. And the reaction from people was: Thank you for making this! I have anxiety, I have OCD! I loved that feeling. I felt like, I can't believe this reaction i'm getting, and that changed everything. But everyone in my camp – agents, lawyers – they thought I was crazy. They said, just do another stupid comedy!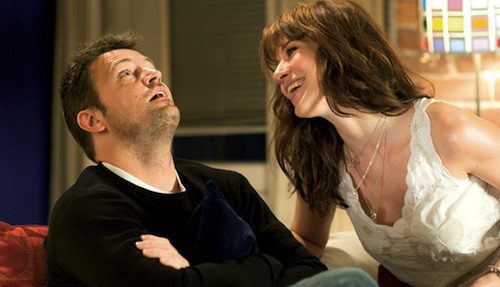 NOCD: Where did you draw the strength to go into your vulnerability and take this more authentic path, especially as other people were telling you this wasn't a good idea?
HG: I think desperation. In 1992, I was suffering [from anxiety and OCD], and the symptoms wouldn't let me ignore it anymore. I didn't feel funny, I didn't want to write anything funny, and I thought, maybe I'll quit and go into tennis, because I felt secure in that. And then I thought, well maybe I'll write how I'm feeling. And I started writing almost a bit of a journal. Then I thought, well this could make an interesting movie. So it really came out of almost hitting a rock bottom in a way, which forces you to change on a lot of levels.
NOCD: Do you have one or two top tips from your experience, if a new person came to you with OCD?
HG: Go directly to ERP and ACT. Forget everything else. If you want to do talk therapy about your life, do it afterwards. For now, learn what OCD is, and go with someone who really knows what they're doing, and can nip this thing in the bud, and you can start to develop tools that can deal with the OCD. Find the right person, whatever it takes. Realize that life is incredibly short, really. There's no point in going through life unhappy, because it's not going to change if you don't change it now. As you get older, you become a caricature of yourself. It only gets worse, so you might as well try to recover now, so you can have as much remaining life as you have, or you're supposed to have. And have some joy in it.
---
If you're struggling with OCD or think you may be experiencing OCD symptoms, schedule a free call today with the NOCD clinical team to learn more about how a licensed therapist can help. ERP is most effective when the therapist conducting the treatment has experience with OCD and training in ERP. At NOCD, all therapists specialize in OCD and receive ERP-specific training.