The Next Step in Our Mission: NOCD's Funding
By 

Patrick Carey
•
7 min read
NOCD Raises $4 Million in Series A Funding
Round Led By Chicago Ventures; 7Wire Ventures, Meridian Street Capital, Hyde Park Angels Also Participating
CHICAGO, IL – October 1, 2019 – NOCD, a digital behavioral health company focused on identifying and managing people with obsessive-compulsive disorder (OCD), today announced a Series A fundraising round of $4 million. Led by Chicago Ventures, the round also includes 7Wire Ventures, Meridian Street Capital, and Hyde Park Angels.
These new venture capital partnerships will aid in the nationwide expansion of NOCD's Provider Network, positioning them to bring effective treatment to people with OCD, no matter where they live. NOCD members receive video-based diagnostic assessments and therapy with one of NOCD's specially trained clinicians.
When their therapist isn't available, NOCD's peer community and therapy tools offer members 24/7 support. This integrated model was shown in an ongoing Columbia University Medical Center study to reduce OCD severity by 40% in 8 weeks, on average, while reducing provider time by 75% per patient.
"OCD is far too frequently overlooked by healthcare technology solutions despite the broad prevalence of this debilitating condition," said Robert Garber, Partner at 7Wire Ventures. "We have been impressed with Stephen and his team from our very first meeting, and are excited by their ongoing market success and the achievement of this funding milestone. We are confident that, in the months ahead, their innovative and mission-driven thinking is going to improve the lives of many, and we look forward to our continued partnership with the company."
One of the World Health Organization's ten most disabling conditions, OCD is a chronic, widely misunderstood psychiatric disorder that affects 2.5% of the population over the course of their lifetime (8.5 million in the United States). But despite its prevalence and severity, people with OCD are frequently misdiagnosed. Many clinicians aren't trained to screen for OCD, and those with the condition are often too ashamed of their symptoms to discuss them.
NOCD emerged out of personal experiences with this disorder. Among NOCD team members with the condition is Stephen Smith, Founder and CEO. Smith first suffered severe symptoms on summer break from college, where he was a successful student and NCAA quarterback. Suddenly afflicted by intense, unwanted thoughts (known as obsessions), he began performing repetitive behaviors that temporarily relieved his anxiety (compulsions). Turning to mental compulsions like repeatedly testing his own memory, Smith entered a cycle so debilitating that he could hardly function.
Reaching a breaking point, Smith scrambled to get help. He was misdiagnosed and received ineffective treatment from five different clinicians, spending significant amounts of money and eventually becoming housebound. Growing desperate, he searched for information about his symptoms online and found a massive community going through the same experiences. They described their suffering as OCD, and Smith was inspired to find an OCD-trained provider.
He was fortunate enough to find a psychologist trained in exposure and response prevention (ERP), the most effective form of therapy for OCD, and a family member who agreed to finance his treatment. The new therapist diagnosed him with OCD, and helped him improve significantly in just a few sessions. Smith regained his life, completed his football career, and graduated from Pomona College. Knowing a vast majority of people with OCD aren't as lucky, Smith founded NOCD while at Pomona to ensure millions with untreated OCD can be identified and provided with effective treatment.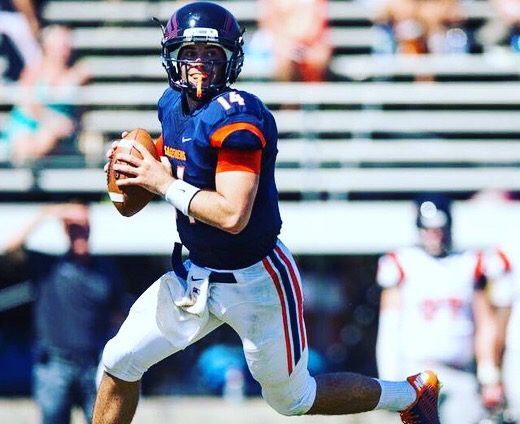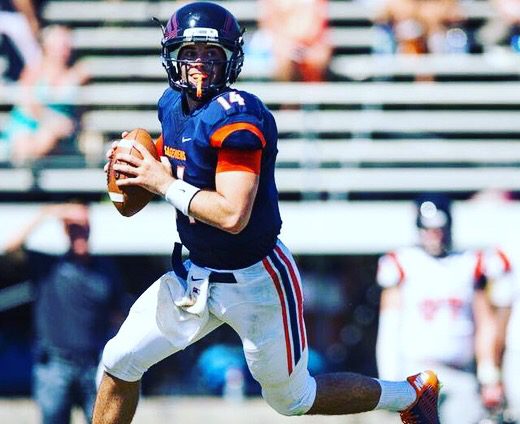 It takes nine to eleven years, on average, for people with OCD to start receiving evidence-based care. This leads to a significantly higher prevalence of severe comorbidities like substance use disorders and major depressive disorder compared to the general population. Those with OCD also face a tenfold increase in suicide risk.
"We know that OCD is often misdiagnosed—and that, once diagnosed, it can take years for patients to find someone who specializes in treating it. That means years' worth of chances to develop a substance use disorder due to self-medication, and of suicidal thoughts that can result from relentless obsessions," said Patrick McGrath, PhD, Assistant Vice President of Residential Services for AMITA Health and President of OCD Midwest.
That 90% of people with OCD are misidentified not only causes people to get ineffective help and develop more severe symptoms, but also prevents healthcare executives from seeing the tremendous economic burden of untreated OCD. Providers report inaccurate diagnostic codes back to health insurance companies and incorrectly describe encounters with their patients in electronic medical records. The disorder remains invisible to healthcare executives responsible for cost containment, and the resources needed to treat OCD are never allocated. These untreated patients often each generate costs of over $36,000 per year.
When properly identified by a licensed mental health provider with specialized training, however, OCD is highly manageable—both clinically and economically. Treatment with ERP can significantly reduce OCD severity in 80% of patients within an 8- to 16-week period. Once OCD symptoms are managed, comorbidities can be successfully treated and prevented.
But the lack of resources allocated by the healthcare industry to OCD treatment has generated a massive shortage of effective help. There are approximately 1,000 ERP providers, and an estimated 50% of the 8.5 million in the lifetime OCD population have severe enough symptoms each year to merit treatment. This shortage makes evidence-based care inaccessible even to those fortunate enough to get an accurate diagnosis: most ERP providers go out-of-network, charge upwards of $250 per session, and require self-payment; many maintain waitlists of up to 6-8 months.
Having spent a few months building NOCD, Smith contacted Glen Tullman, a well-known healthcare entrepreneur. After a year of advising Smith, Tullman partnered with NOCD as an angel investor. In just two years, NOCD went from a working prototype to the largest OCD treatment community in the world.
Based on the the NOCD platform's clinical efficacy and market traction, Tullman and his partners at 7Wire Ventures led NOCD's first official venture round of seed financing. This provided the capital necessary for NOCD to build an all-star leadership and operations team and surface the OCD problem. Within a year and a half, NOCD tripled the size of its community and launched their Provider Network in several states.
"Those suffering from OCD face a healthcare system that wasn't built to serve them," said Peter Christman, Principal of Chicago Ventures and Board Member of NOCD. "Stigma, misinformation, and neglect are the norm. NOCD is replacing this broken system of engagement with an end-to-end clinical services platform that puts patients first. The outcome is a dramatic shift in the way we identify and manage OCD."
Now that NOCD has surfaced the size of the OCD problem to the healthcare industry by identifying patients on its platform, making the NOCD Provider Network available nationwide is the next step in addressing the many barriers those with OCD face. Members of NOCD's treatment program will be able to complete evidence-based therapy with OCD-trained therapists and get 24/7 adjunctive support, no matter where they live.
For the NOCD team, this Series A fundraising round marks the beginning of the next chapter in their mission to help people feel healthier, establishing a new model for the treatment of high-acuity psychiatric disorders that finds the right balance of tech and touch.
---
If you're struggling with OCD, you can schedule a free call with the NOCD clinical team to learn more about how a licensed therapist can help. ERP is most effective when the therapist conducting the treatment has experience with OCD and training in ERP. At NOCD, all therapists specialize in OCD and receive ERP-specific training.