With a celebrated comedy career spanning decades, Howie Mandel knows a thing or two about what's funny. Being funny is what made him a household name—in Howie's words, "funny bought me a house!"
But Howie also understands OCD, having struggled with the condition since childhood—and it's no joke. "People throw the term OCD around like it's no big deal," Howie explains, "but it's a severe and very common mental health condition that needs specialty treatment."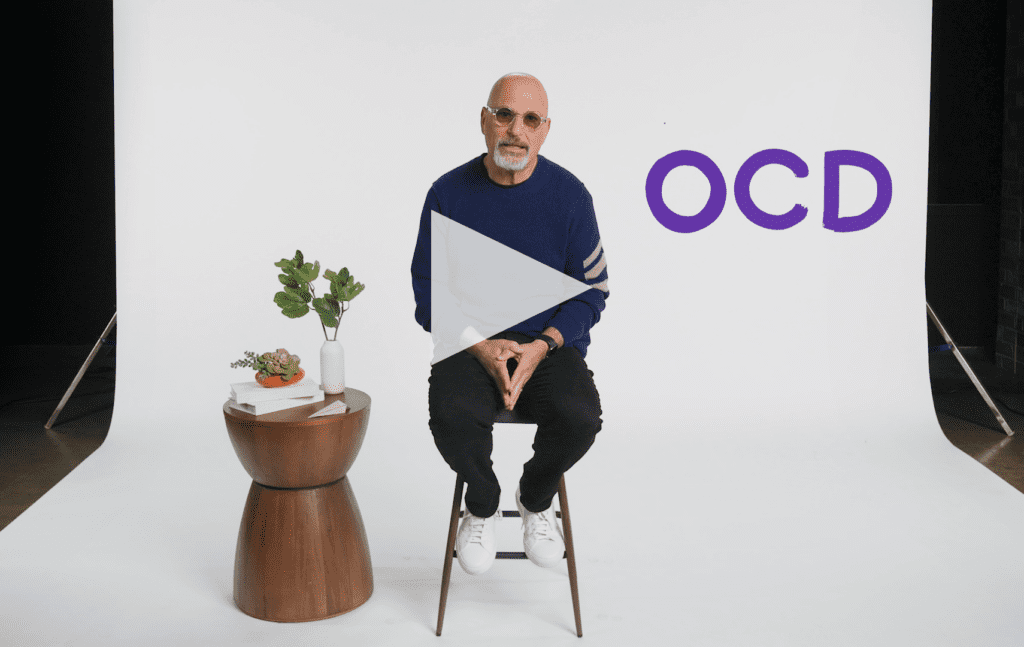 In order to spread awareness about what OCD is truly like, Howie is once again partnering with NOCD to redefine the way the world understands the condition. He joins fellow acclaimed comedian Maria Bamford in an effort to put an end to enduring misconceptions and stigma surrounding OCD.
Drawing from their mutual, lifelong experience with the condition, a passion to help the millions who suffer in silence, and limitless talent and charisma, Mandel and Bamford hope to combat long-held misunderstanding by shedding light on what OCD truly is: not a personality quirk, and not a punchline, but a debilitating mental illness. 
OCD is characterized by a cycle of intrusive thoughts and fears that lead people to repeatedly seek safety in compulsive actions that only make their fears worse over time. It can fill people with doubt about their own identity, make them afraid of the things they love most, and upend their relationships, careers, and health. The impact is devastating: studies show that 11% of people with OCD attempt suicide.
Mandel and Bamford have collaborated with NOCD to produce moving videos that illustrate the real impact of OCD, not the stereotypes you may hear in conversation and popular media. To combat stereotypes while inspiring hope, Howie draws attention to the need for specialty care in this new video: "General therapy isn't just ineffective for OCD; it can actually be harmful." And in another powerful clip, Bamford emphasizes the suffering of people with intrusive thoughts about harming others: "[OCD is] being so afraid of stabbing your loved ones with a utensil that you throw them all away."
Effective, specialized OCD therapy is here
Learn more
"We're hoping that this campaign serves as a wake-up call for society," said Stephen Smith, co-founder and CEO of NOCD. "Even in a world that's becoming much more accepting of mental health concerns, most people with OCD aren't able to talk about their OCD symptoms openly. With these partnerships, we can reach those who need help the most, bring evidence-based treatment directly to them online, and end global suffering caused by OCD."
By redefining how the public understands OCD, Mandel and Bamford have the opportunity to make a tremendous impact. Over 95% of those suffering from OCD are not diagnosed with the condition, and the proper treatment is highly effective. Exposure and response prevention (ERP) therapy, the gold standard in OCD treatment, leads to positive results in 80% of people with OCD, and current teletherapy methods have been shown to be even more effective than traditional, in-person talk therapy. 
We can all be a part of the fight against misunderstanding and stigma surrounding OCD. Keep an eye out for more videos featuring Howie Mandel and Maria Bamford as we work together to change the way the world understands OCD.