Everyone knows there's a lot of nonsense on the internet. Unfortunately, topics like OCD and mood disorders are particularly prone to internet nonsense. You'll find hundreds of misinformed blogs concealing the good ones, thousands of people angry at other people who are spreading mental health misconceptions, and countless companies trying to capitalize on the frenzy.
But there's a lot of good stuff on the internet, too. We follow a lot of great people on social media as @treatmyocd. And we're hoping to share some things we've found on Twitter and Tumblr lately that are good models for how these difficult, tangled, heavy topics can best be discussed online.
This post from @secretillness on Twitter
"Things took a nose-dive when I had my son in 2012. I was convinced that I was going to deliberately hurt him" #OCD https://t.co/vlLbnAulUA pic.twitter.com/KPKqKkx8Gx

— Secret Illness (@secretillness) October 4, 2017
The Secret Illness calls itself "a global creative arts project that explores the realities of living with obsessive compulsive disorder." And here they look unflinchingly at one of 36-year-old OCD blogger Catherine's more difficult symptoms: an obsession about hurting her son. This post calls attention to the extreme anxiety that emerges when one's OCD latches onto what matters most. Follow the link in the caption to learn more. Thanks @secretillness.
2. This Tumblr post from bipolar-in-boots
In this great Tumblr post, bipolar-in-boots reminds us not to dismiss "neurotypical advice." By this she means: just because the things "normal" healthy people do won't cure you of your mental illness, doesn't mean you shouldn't still try to do those things. Yes, it's annoying and unhelpful when you're really struggling and someone cluelessly says, "You should try jogging, and your problems will go away."
But the things listed here–water, sleep, nature, running, yoga– are all things that will probably help, in most cases, if you're able to do them. And sometimes it's very important to think less about curing something (making it go away) and more about living the best life you can while you have it. Thanks to bipolar-in-boots for keeping us on track.
3. This Tweet from Jacob (@TryingNotToLurk)
October 10th is #WorldMentalHealthDay so I'm gonna leave this reminder here…. pic.twitter.com/e3pL57yrCu

— Jacob (@TryingNotToLurk) October 10, 2017
Sometimes the best social media posts, when you're scrolling through your feed in need of a quick reminder that things will be alright, are the simple ones. In this well-designed text post, Jacob reminds us that sometimes simply getting through the day is enough. And on our toughest days that's about all we can manage.
There's a lot of pressure to be doing a bunch of stuff, and keeping up with the people around us (or the people we went to high school with). But this game of comparison becomes impossible pretty quickly– there will always be someone working longer hours, running faster miles, raising higher-achieving kids. The daily work of surviving can be really tough at times, and we should try to recognize that. Thanks to Jacob for keeping the reminders coming.
4. Last but not least, this Tweet from @MelGonzalezz
A reminder for #MentalHealthDay 💜 pic.twitter.com/T5XQGxlA1P

— Mel☕️📚 (@MelGz_) October 10, 2017
This super cool post from @MelGonzalezz is a simple reminder that you don't have to feel better every single day in order to be on a trajectory toward feeling better. Sometimes, when we're recovering from any form of physical or mental illness, we can become hyper-focused on our recovery, to the point that it becomes our only frame of reference. This kind of intense focus on questions like "Am I getting better? But am I really getting better?" can become destructive too.
It's also important that we step back every now and then and remember that there's much more to the world than just us and our recovery. In doing so, we open up tons of other possibilities for things to focus on and learn from. We also ease the pressure on ourselves to get better in a linear way, every single day. That doesn't happen to anyone, and it's alright. Thanks Mel!
---
Thanks to these people for keeping the mental health discussion lively and helpful. If you see any other mental health- or OCD-related posts that deserve more attention, please let us know. We're @treatmyocd on Twitter, Instagram, and Facebook. Or you can comment on this post!
Until next time,
The nOCD team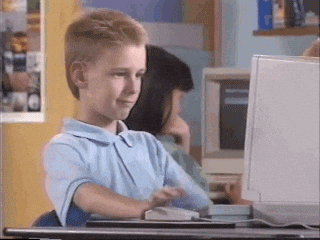 Whether you're feeling stuck with OCD, concerned about someone you care about, or just curious what a global community of people working together on their mental health looks like, feel free to check out the nOCD website for more: click here.