Announcing NOCD Telepsychiatry
4 min read
By Stephen Smith
Reviewed by Dr. Jamie Feusner, MD
At NOCD, our core value is called "member-first": Everything that we do as a team each day focuses on serving our community of members with OCD and related conditions. People sometimes are debilitated by the time they reach us. It's sadly pretty common for our team to see people who have been misdiagnosed several times, suffering for over a decade, and looking at NOCD as their last hope since nothing else has worked previously. That's why we take our member-first value very seriously. Because we're the last hope for many, offering a "white-glove" effort is a must.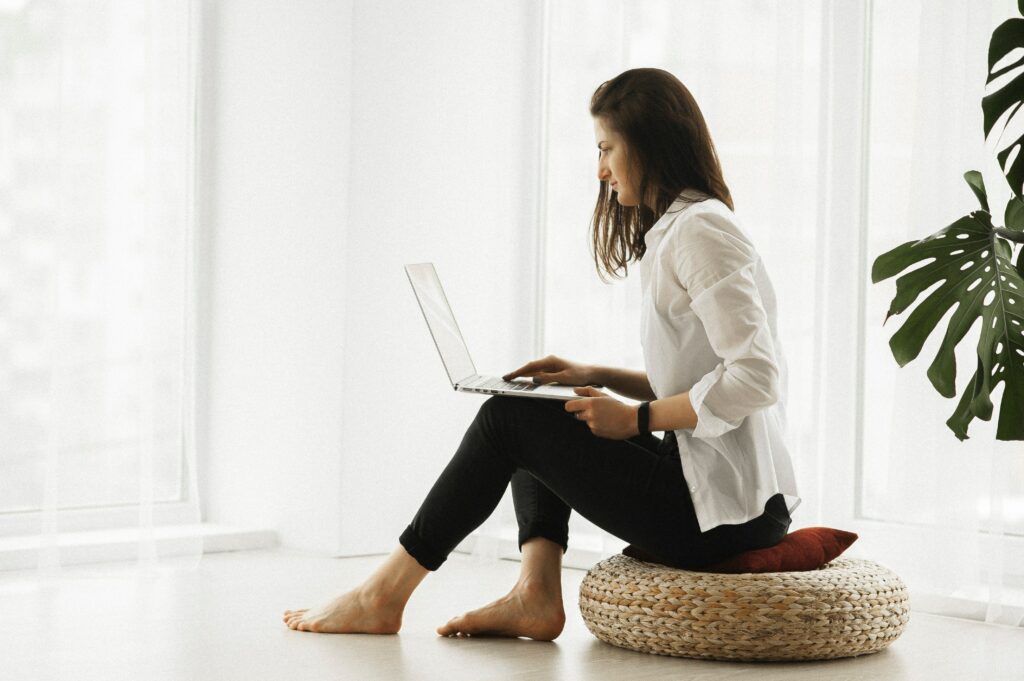 We've also learned over the years that truly offering a member-first therapy experience can only be possible if we give each NOCD Therapist incredible support. Our goal is to offer a work environment where there's not only enough time to serve our community members, but also ample non-clinical time to reflect on how to best deliver care, participate in training to grow professionally, and balance outside of work needs. Therapists can be more efficient, effective, and do what they enjoy and they're good at – helping members get better – when they are not overburdened by administrative tasks.  
After reflecting on these learnings from scaling over the past two years, we realized there's an opportunity to expand on our member-first commitment by taking a deeper approach to serving our community. People who go through NOCD Therapy often have life-altering results, but there are still some people who need to be referred outside of our team's circle of influence for additional services, like medication management. 
The gold-standard treatment for OCD is Exposure and Response Prevention (ERP) therapy and selective serotonin reuptake inhibitor (SSRI) medication. For many people, the relationship between SSRI medication and ERP therapy is somewhat analogous to the connection between a knee brace and knee surgery for people with a torn knee. After tearing a knee ligament, people often wear a brace in the short-term so that they can function throughout the day and to reduce swelling prior to their knee surgery, which is the long-term intervention. After their knee surgery, people then often do physical therapy and will use the brace on their knee for stabilization, until they can walk again without it.
It's similar for SSRIs and ERP. People with OCD might use SSRIs to at least partially reduce the intensity of symptoms so that they can do ERP. Once symptoms improve because of ERP's efficacy, their psychiatrist might lower their dosages. At this point, some people may not need medication anymore at all and can benefit from ERP alone; some may utilize this combination of SSRIs and ERP for a certain time period; and some may benefit from doing ERP and continuing taking medications for the long-term. 
Each individual's situation is unique and requires appropriate clinical guidance. That's why our team at NOCD spends a considerable amount of time referring members to psychiatric services that our members need. At times though, the referral process can be pretty strenuous for our members and operationally cumbersome for our therapist network. For example, both NOCD therapists and members have to work the processes needed to get appointments coordinated promptly, become acclimated with another practice's processes and procedures, explain what's wrong to the additional provider, and hope that they receive treatment as evidence-based as NOCD's. 
I'm pleased to announce that our team is committed to ending this issue for the community of people with OCD and related conditions. Alongside our new partner Array Behavioral Care, NOCD will be offering all members the opportunity to sign up for both virtual ERP therapy services and virtual psychiatric services, starting in New Jersey. 
Every psychiatrist in NOCD's Telepsychiatry network will be specialty-trained in OCD, like all NOCD Therapists, and they will work in coordination with your NOCD Therapist to deliver you the best care possible. Our goal is to ensure we can continuously offer an A+ experience for all members while reducing administrative overhead of our therapist network. 
Through this partnership and the launch of the telepsychiatry services at NOCD, we can now also help people with OCD initiate, and better manage, their medication. A psychiatrist with specialty training in OCD best understands the right medications and the right doses that a person with OCD needs, and will ensure that medication is prescribed in the safest manner possible. One of our goals is to help people in the OCD community not be overmedicated, yet also ensure that those who are in need of medication are receiving the correct medication at the correct dose. People on medication can work with a specialty-trained mental health professional for ERP therapy, and after beginning ERP, some may even find that they are able to live a life without medication at all.
NOCD Telepsychiatry is now available to members in New Jersey, but we plan to expand to other states soon. If you'd like to learn more about working with either a NOCD Telepsychiatrist or NOCD Therapist, please don't hesitate to book a free call with our team. 
Stephen founded NOCD after feeling frustrated with a lack of treatment resources and support during his own OCD recovery. He enjoys running hill sprints, listening to audiobooks, and eating breakfast no matter the time of day.
Taylor Newendorp
Licensed Therapist, MA
I started as a therapist over 14 years ago, working in different mental health environments. Many people with OCD that weren't being treated for it crossed my path and weren't getting better. I decided that I wanted to help people with OCD, so I became an OCD therapist, and eventually, a clinical supervisor. I treated people using Exposure and Response Prevention (ERP) and saw people get better day in and day out. I continue to use ERP because nothing is more effective in treating OCD.
Madina Alam
Licensed Therapist, LCMHC
When I started treating OCD, I quickly realized how much this type of work means to me because I had to learn how to be okay with discomfort and uncertainty myself. I've been practicing as a licensed therapist since 2016. My graduate work is in mental health counseling, and I use Exposure and Response Prevention (ERP) therapy because it's the gold standard of OCD treatment.
Andrew Moeller
Licensed Therapy, LMHC
I've been a licensed counselor since 2013, having run my private practice with a steady influx of OCD cases for several years. Out of all the approaches to OCD treatment that I've used, I find Exposure and Response Prevention (ERP) therapy to be the most effective. ERP goes beyond other methods and tackles the problem head-on. By using ERP in our sessions, you can look forward to better days ahead.
Want to work with one of our therapists?
Schedule a free call to learn more.